For sale:Full Airsoft gear *excluding clothing*
Item Condition: Used but very well looked after
Price and price conditions: £400 collected, May be able to arrange courier or meet half way.
Extra Info:
As i no longer have time to do this anymore (havent gone in a good few years now) I have decided to sell all my gear and let someone else enjoy it all. Everything you need to go out and start skirmishing without brightly coloured weapons.
Im looking for £400 and i cant post it so you will have to come pick it up or meet me halfway.
For £400 you will get.
1xTokyo Marui G36c with a g36k extended barrel and grip. This AEG has also had a 1joule upgrade carried out by zerooneairsoft.com
2xHi capacity magazines for the g36
1x 2x scope with 3 RIS rails for mounting other equipment (like the reflex sight in the pic)
1x Reflex sight (needs battery)
1x Aimpoint Red dot sight (also needs battery)
1xSmall 1100nimh battery
1xBattery charger (can be used from the mains or connected to a car battery to charge on site. The 1100 battery takes 15 mins to charge)
1xTokyo Marui Fix slide Socom (GAS) needs new magazine as the seals have gone
1xFull metal gass blow back Socom with silencer, light unit, magazine and hard case.
1xThigh holster for pistol and 2 mags
1xThish holster for 3x pistol mags
2x Rifle bags. One big enough for the rifle and the other was used before I did the K conversion.
I also have flecktarn camo available but am reluctant to get rid of these in case of zombie apocolypse
Pictures: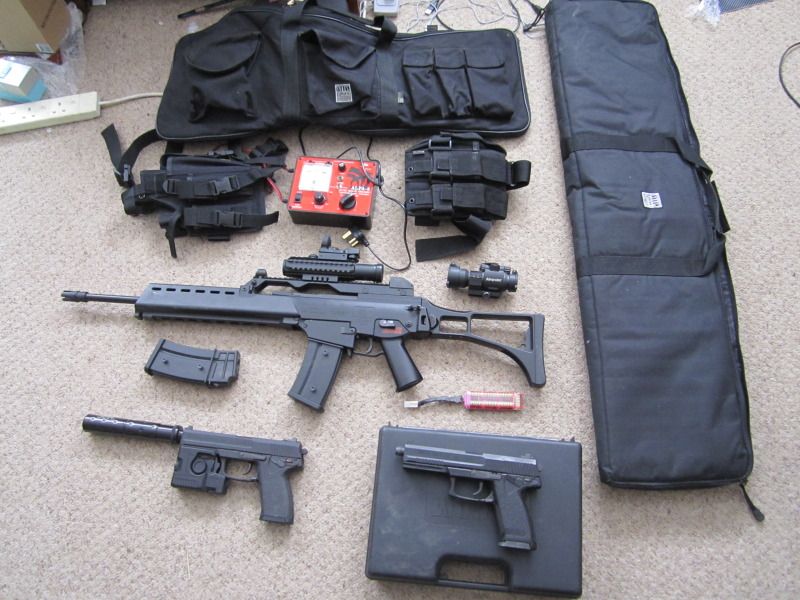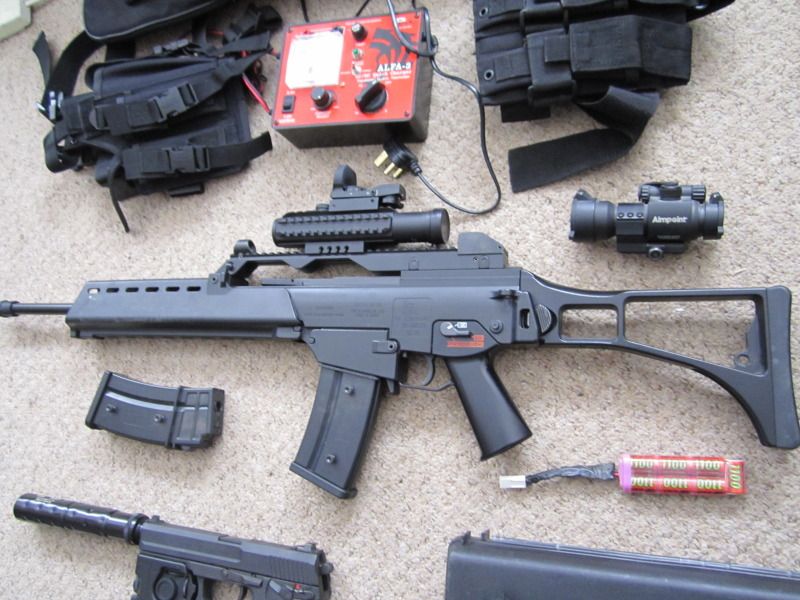 Contact Details:
Please text me with any questions on 07531502550 as i dont get on here much
Location:
Dover
Delivery & Conditions of Delivery:
Collection or maybe courier (some couriers frown upon replica weapons)