Hello everybody.
My name is Ornella and I'm the owner of a Toyota Paseo EL54 from Greece.
I have my car for the last 3 years and with every chance I race it on the track, in track days or GTCC (greek championship of car clubs). As PAseo's have many parts in common I thought this site would be useful to me. Sorry for my poor English .
Here is a full list of my modifications so far along with some photos…
Engine
-4-EFE engine from Corolla G6/Glanza S
-K&N Induction kit
-Custom handmade manifold
-Custom full exhaust
-Iridium spark plugs
-Custom made re-enforced engine mounts
-TRD sparkplug cable
-TRD engine oil cap
-TRD radiator cap
-TRD thermostat
Suspension/Handling
-Bilstein Sport shocks (front) and Koni Sport (rear)
-Eibach lowering springs
-OMP front strutbrace
-Cusco carbon rear strut brace
-Cusco front arm bar
-Whiteline 24mm Front Antiroll bar
-Whiteline 20mm adjustable Rear Antiroll bar
-Whiteline adjustable panhard rod
-Whiteline anti lift/caster kit
Wheels/Brakes
-AVA (Avant-Garde) Model I 16' wheels
-Federal 195/45/16 tyres
-14' ironcast wheels with Yoko Α032 (track days)
-Custom made brake kit from Corolla G6
-Rear axle conversion with ABS from Glanza
-Ferodo front brake pads/ Mintex rear brake pads
-Ferodo DOT 5.1 brake fluid
Interior/Exterior
-TTE front lip
-Cynos fog lights
-Llumar window tints
-Clear side repeaters
-TRD Quickshift with leather Gear Knob
-TRD rear badge
-Various graphics from time to time (usually only on track events)
Security/ICE
-Pioneer MP3 player
-Kenwood 16,5 front component speakers (custom built to fit)
-Pioneer 6x9 rear speakers
-Sound deadaning in doors/rear arches and seats/roof/trunk
-2way alarm
So here are some pics..
This is from the last GTCC 16\12\07 and some videos from me and the second driver of my car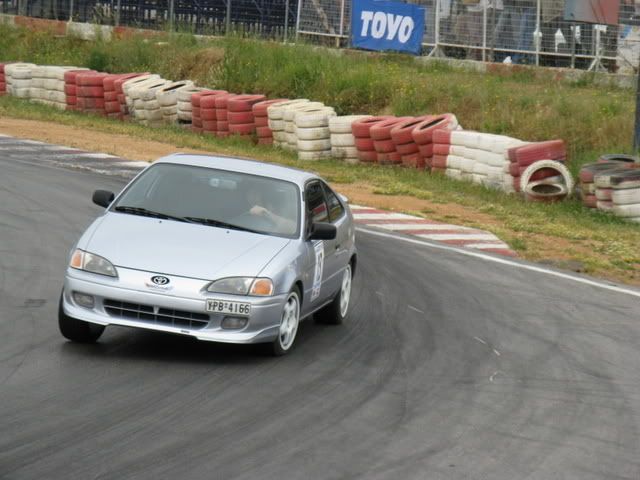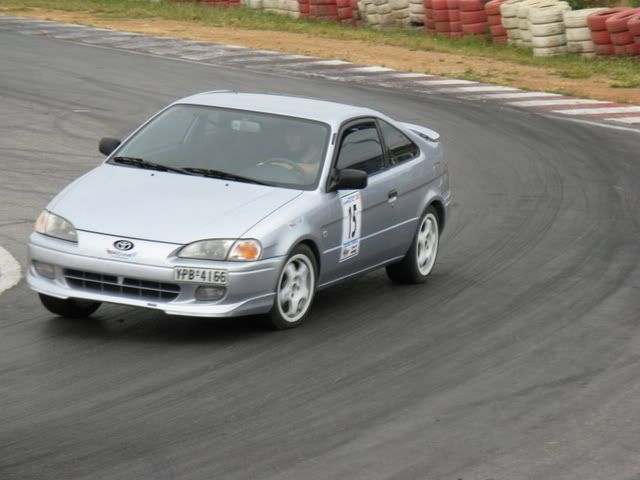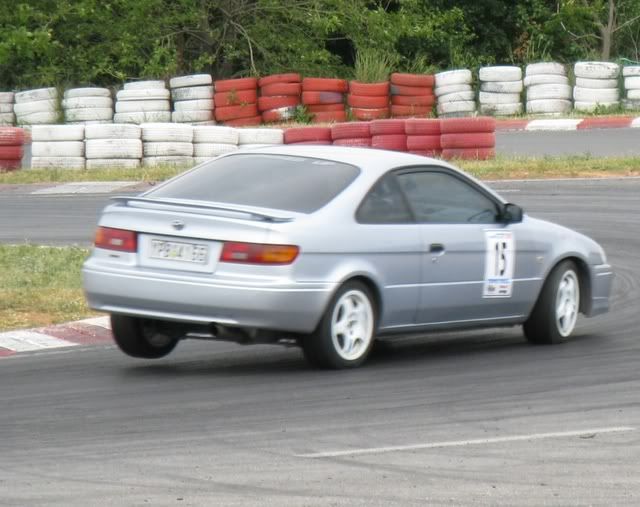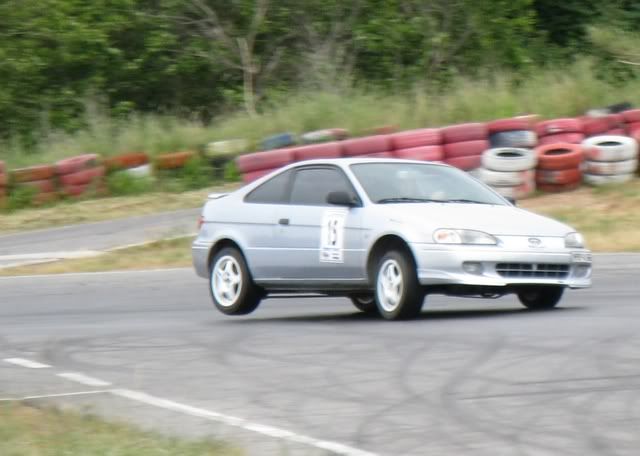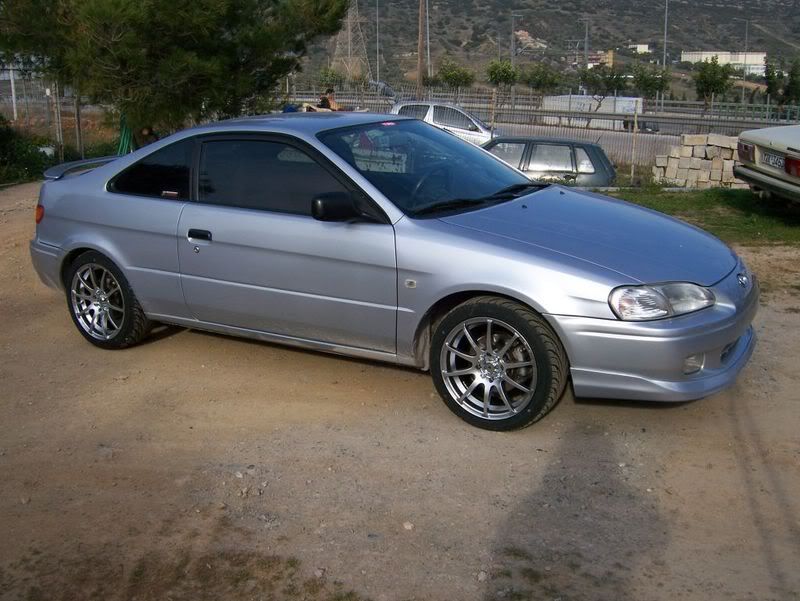 This is how the car is now…
With the add of some graphics
Last edited: