For sale:
As above track time ticket for japfest 2011 at castle coombe
Item Condition:
New
Price and price conditions:
£35 just want back what i paid for it.
Extra Info:
The track time is for 14.24 novice session. Drivers briefing is at 12.40
Pictures: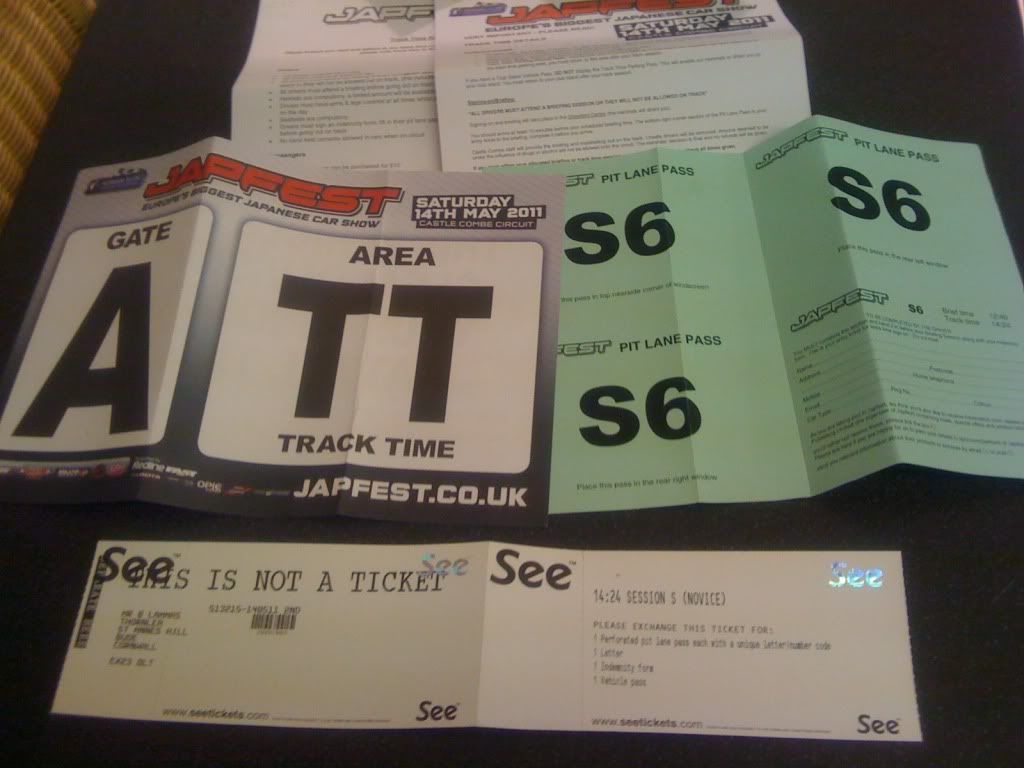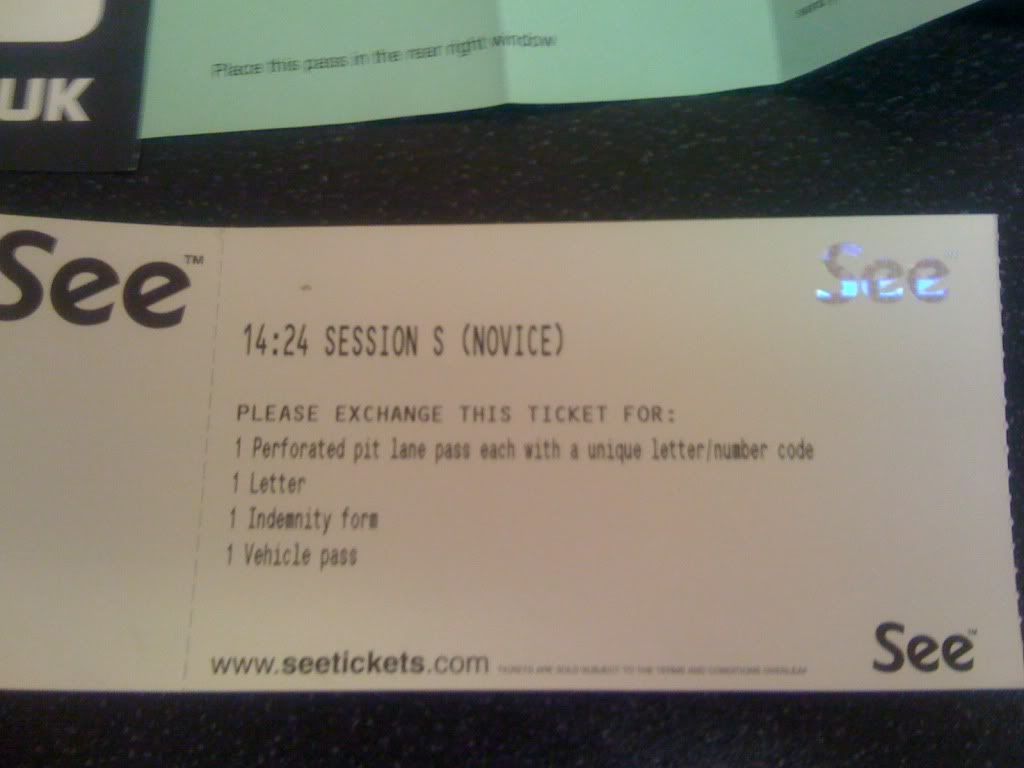 Contact Details:
Pm me
Location:
Bude, North cornwall
Delivery & Conditions of Delivery:
1st class recorded signed for.