Thought I would share this with the group.
If anyone remembers my trackstar they will remember the old 2E-E surviving my best attempts at engine killing. The bugger was still running when I ripped it out to convert to 4EFTE..
Fast forward 3 and a half years (YEAH - I couldn't believe that either!) and I dug this out of a flowerbed :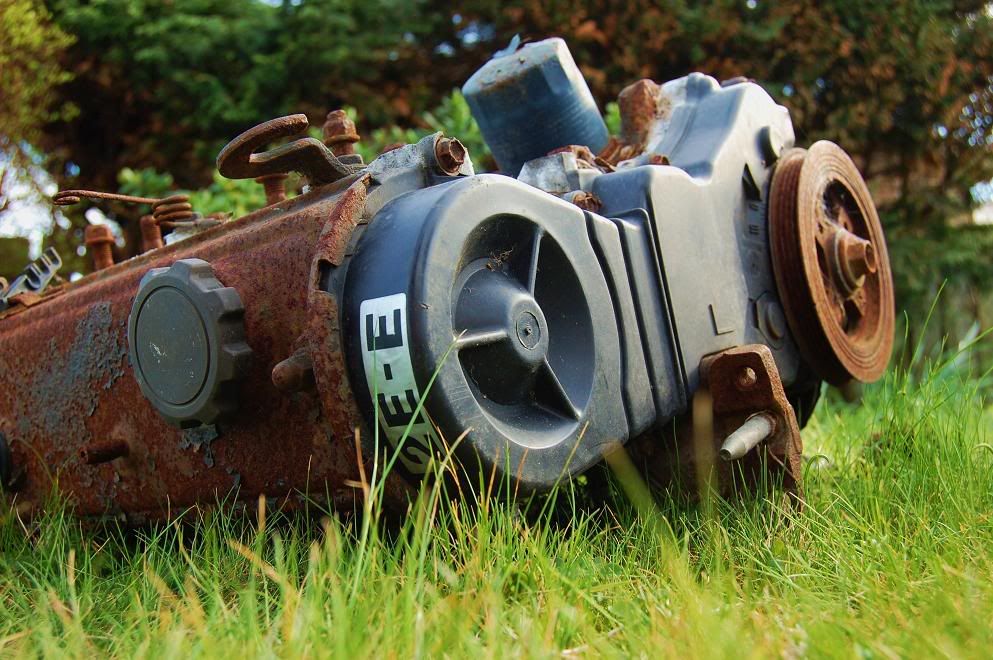 Seeing it covered in soil, grass, insects and corrosion I couldn't resist seeing if I had finally seized the bastard and claimed victory.
To my complete disbelief it still turns.. :haha:
Jay