TERCEL1: Results from only my FOUR trips to the track this year...
At the end of last years season, TERCEL1's flywheel was giving me fits so while in the
process of having all THAT sorted out, it was suggested by the guy who does ALL
the work on my car (Denys (Boostjunkie) Bolanos, to scrap the 4EFTE and build up a
5EFE.
...and so the journey began (in Milner, GA):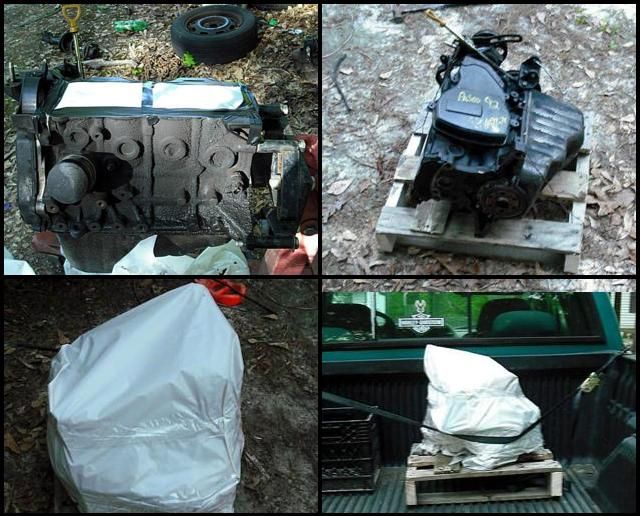 Pix of 5E block preped for trip to the machine shop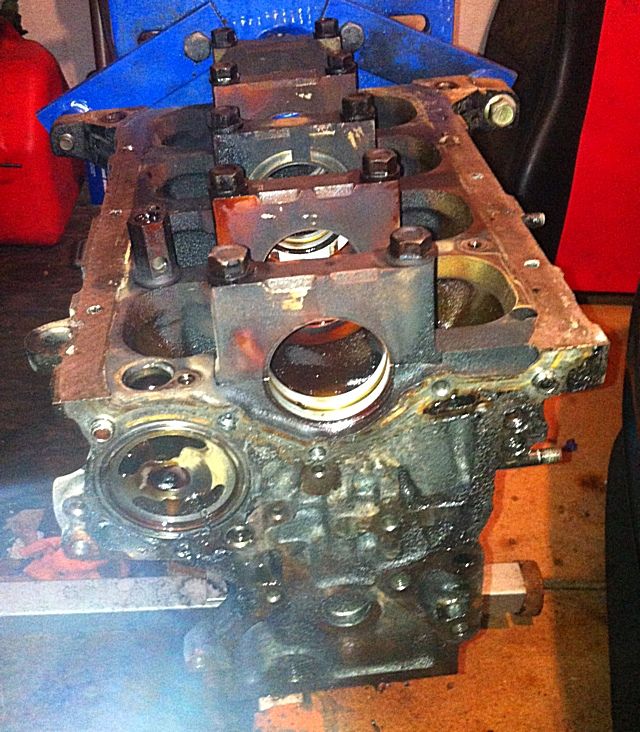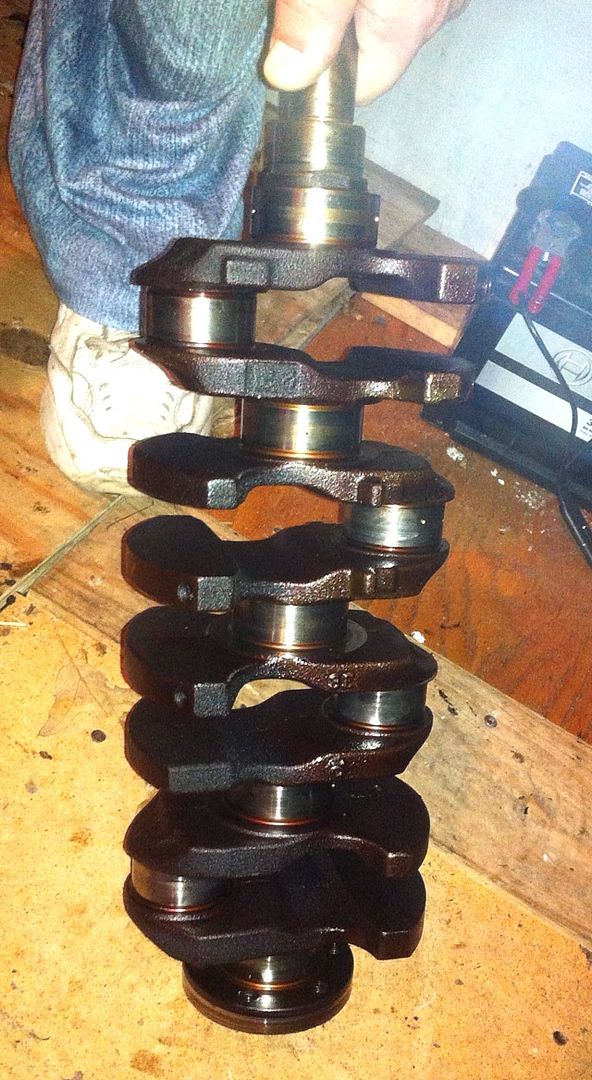 ...along with these pieces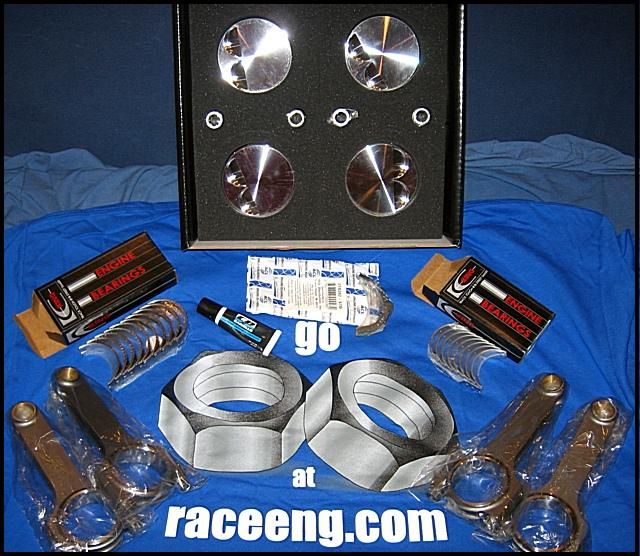 Meanwhile, out with the old 4EFTE: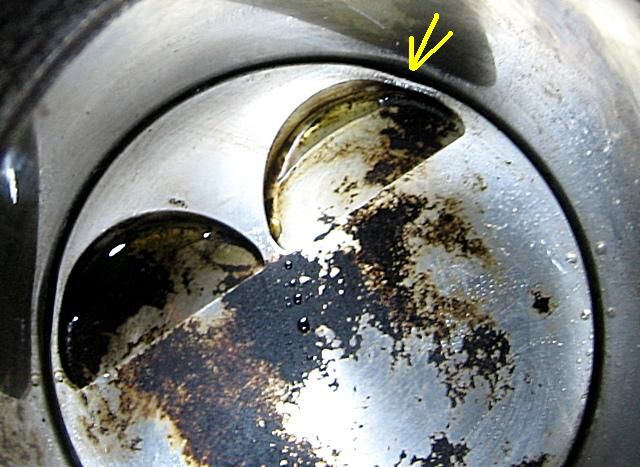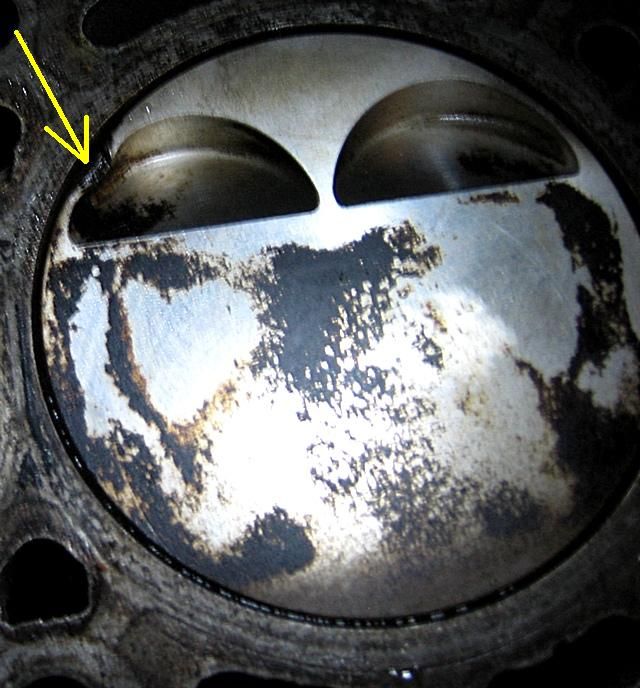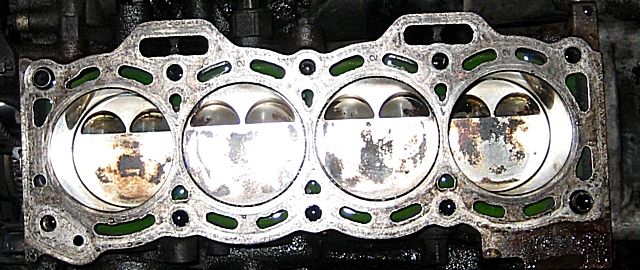 Just returned from the machine shop





...and it's starting to come together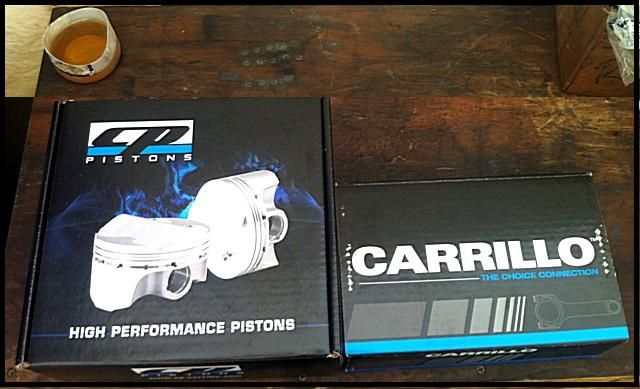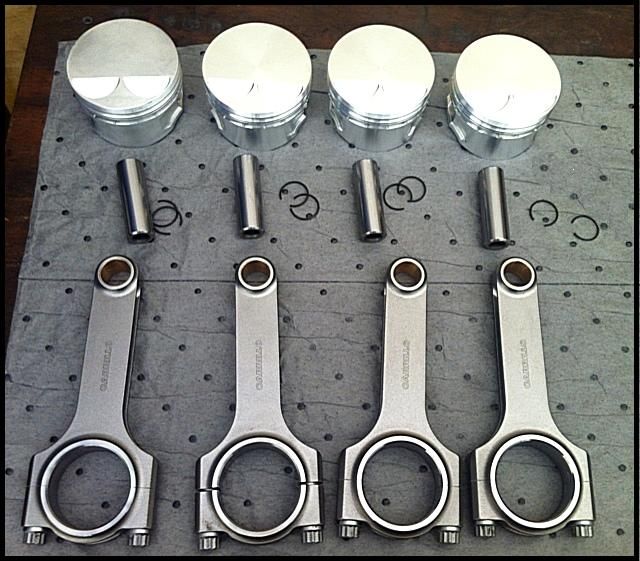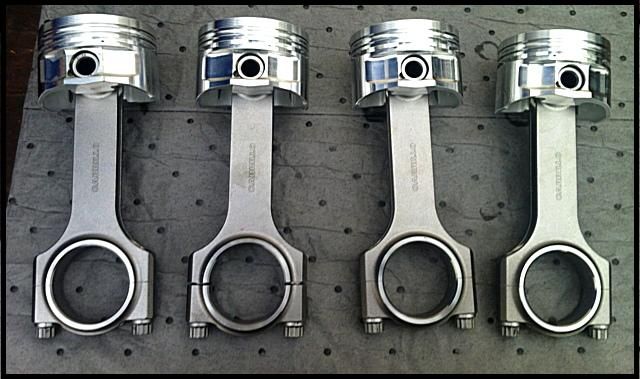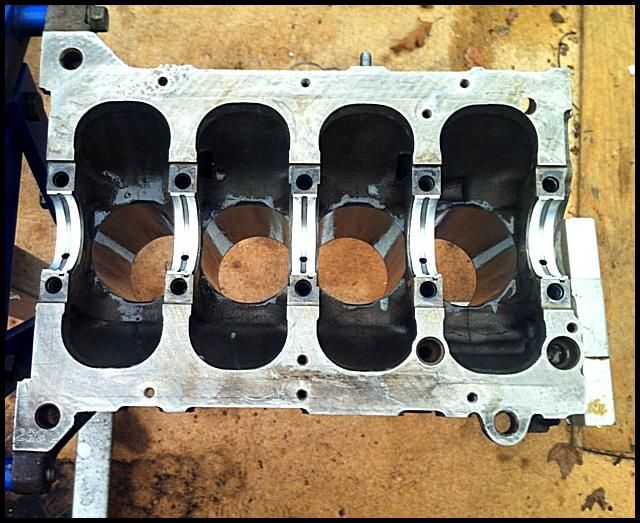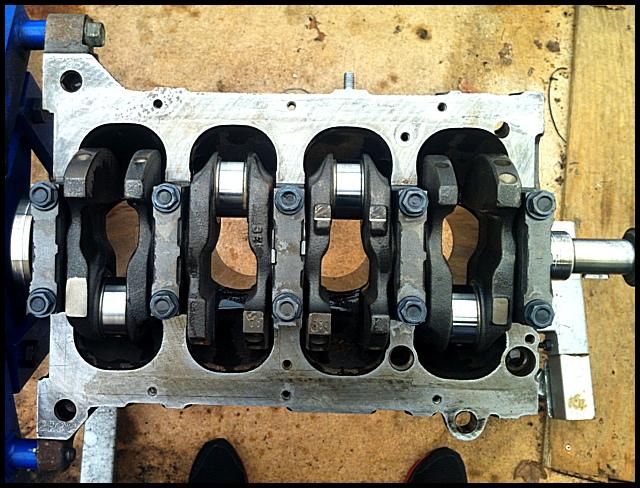 the beat goes on...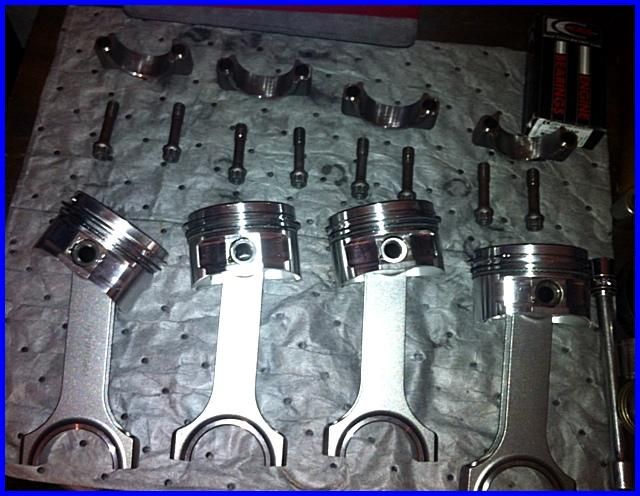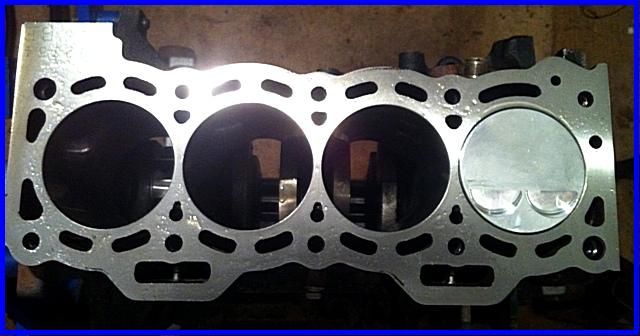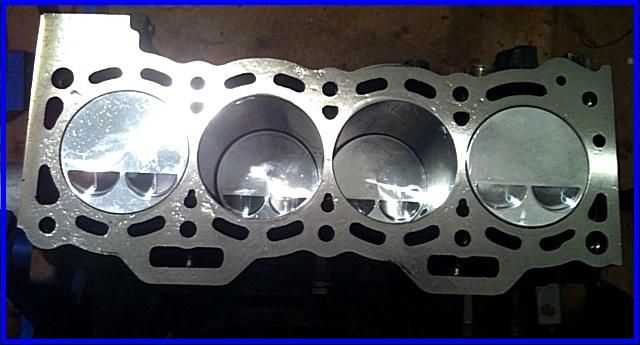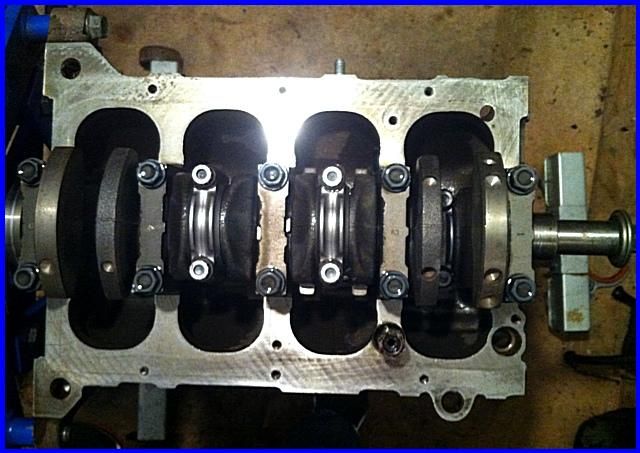 heads up...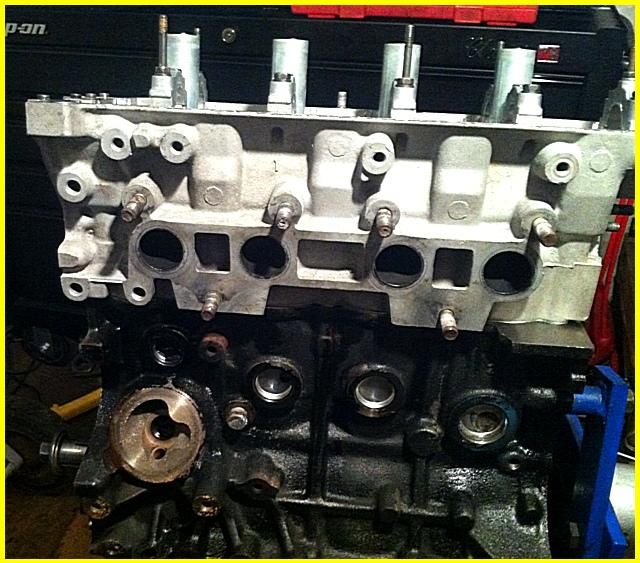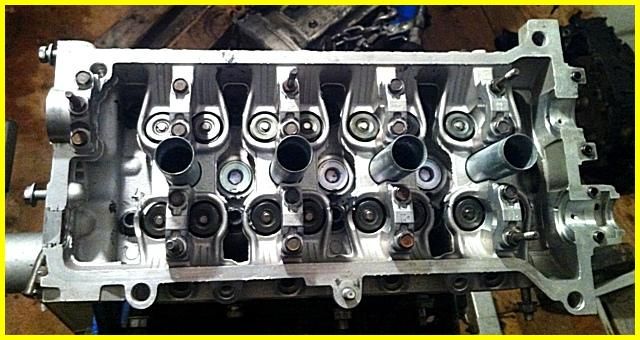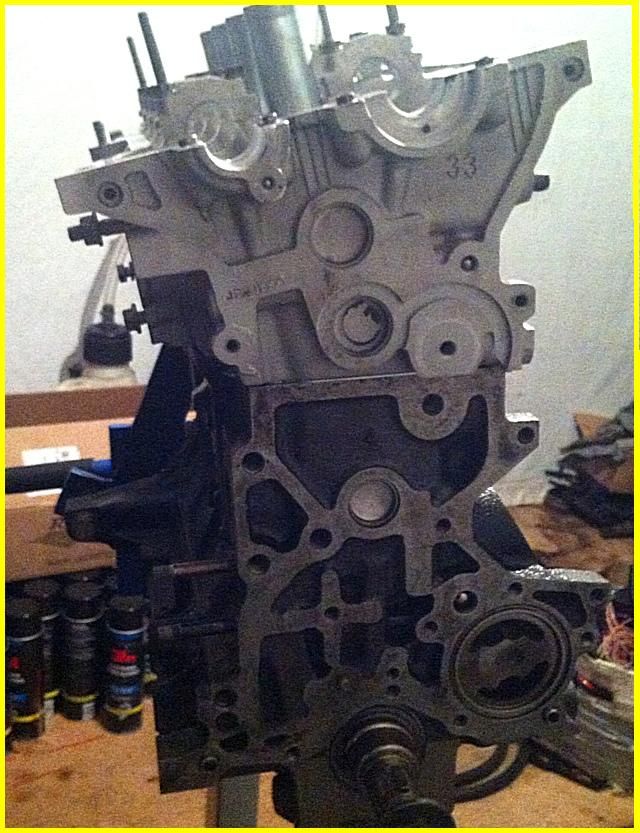 5EFTE is BUILT!!!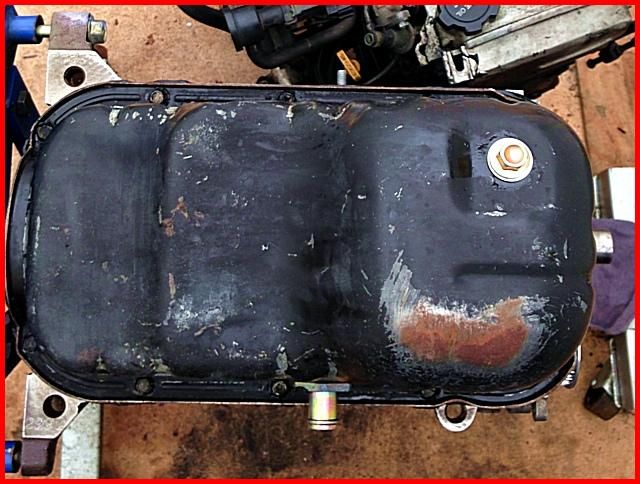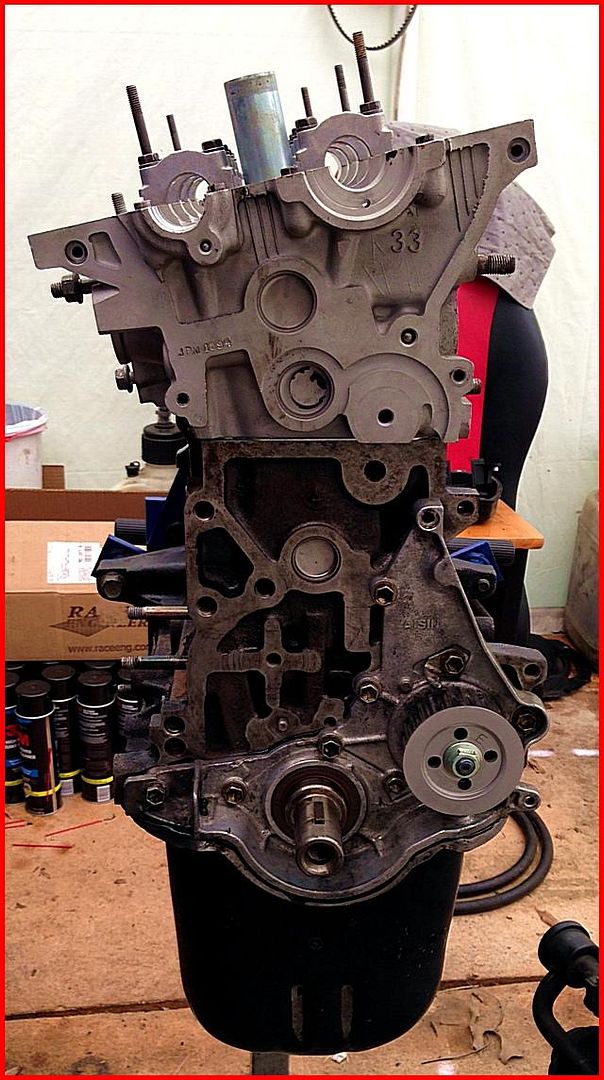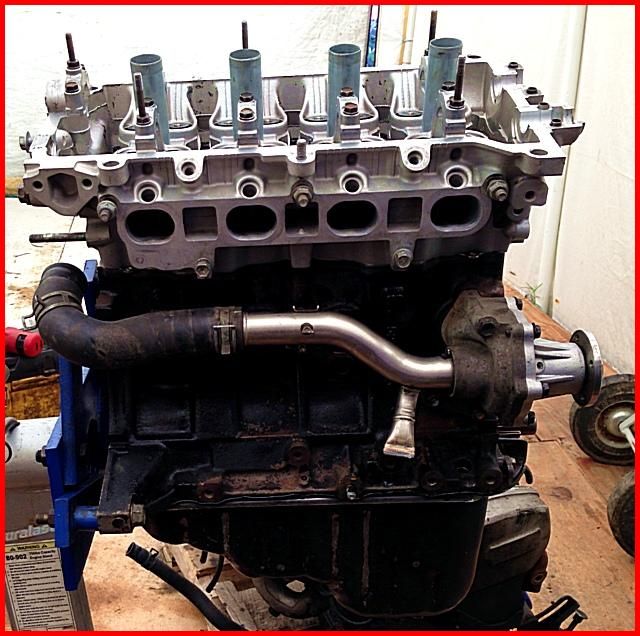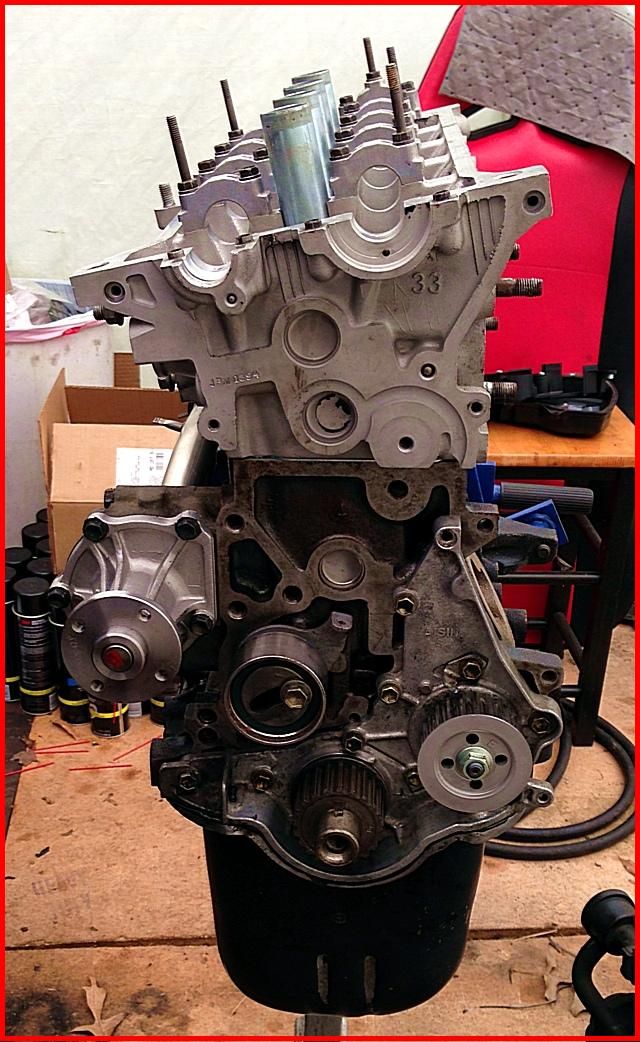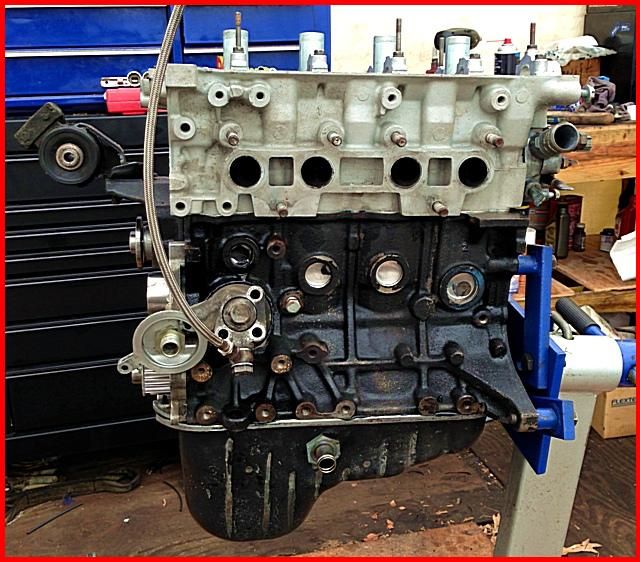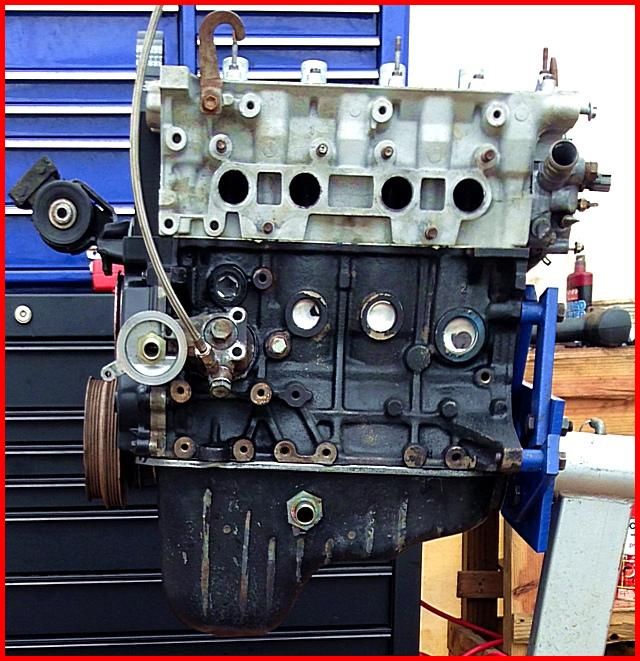 Installation is tomorrow... Memorial day 2013!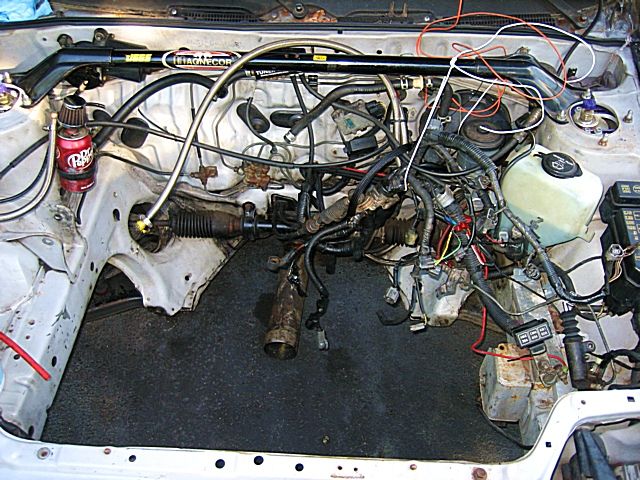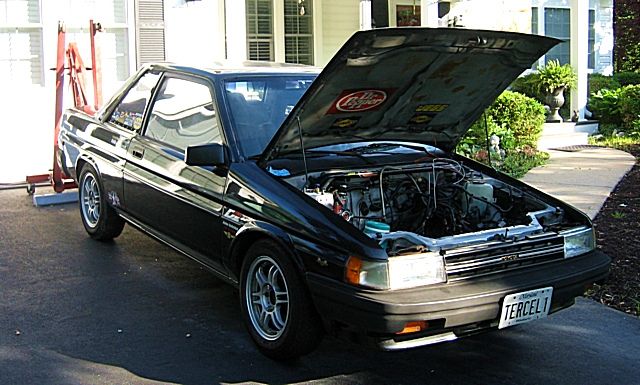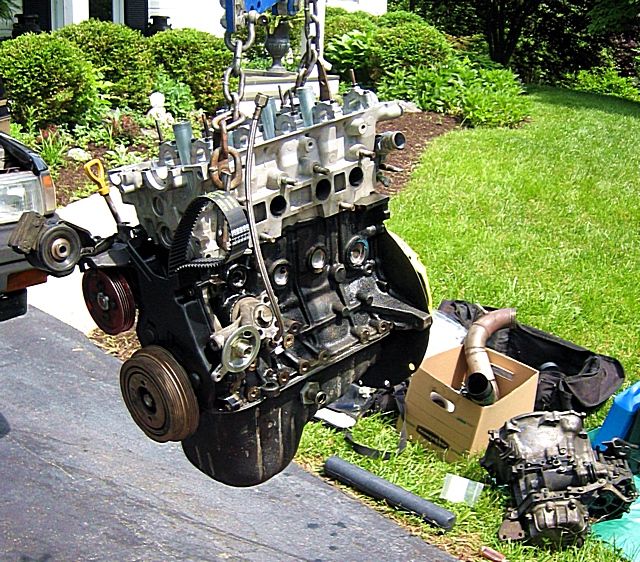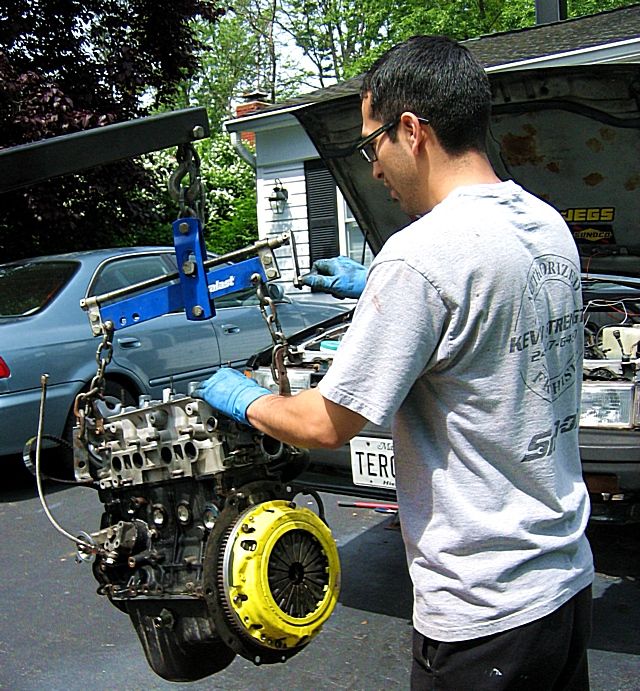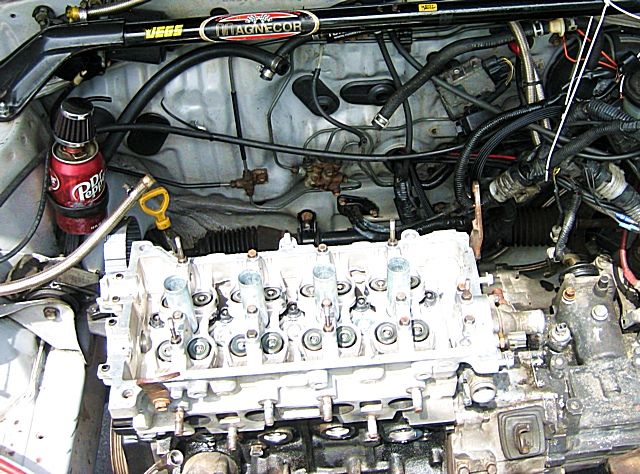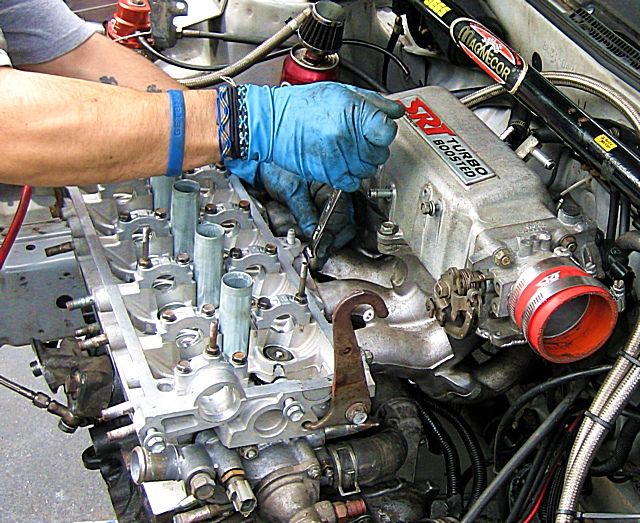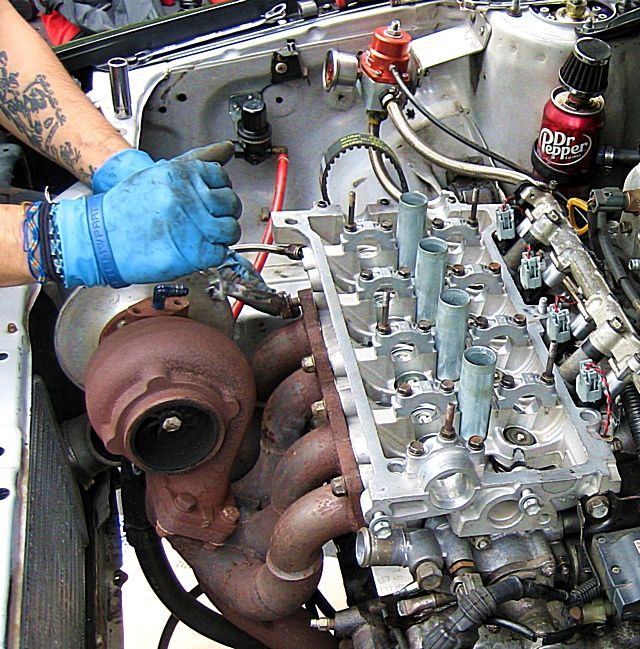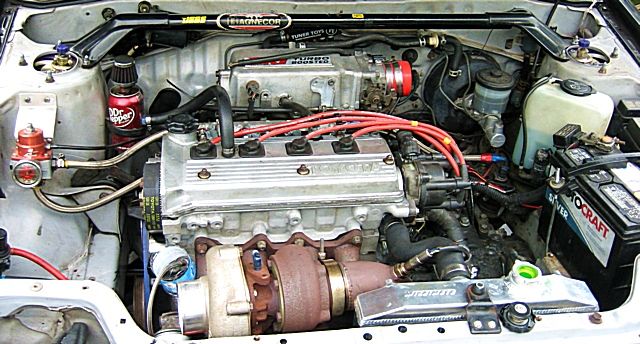 A toast to a job well done...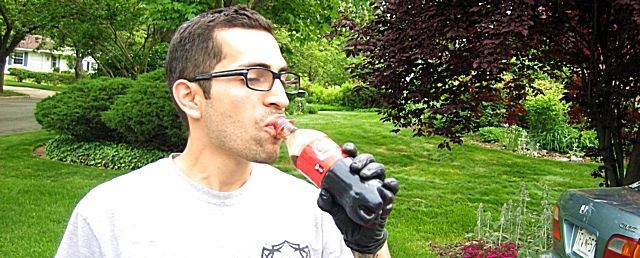 ...and guess who is left to pick up the pieces? ME!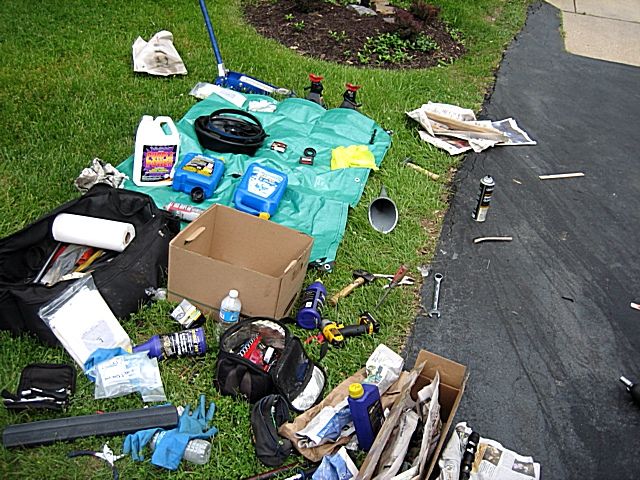 June 13th, 2013: "Rolling Road" (Click photo below)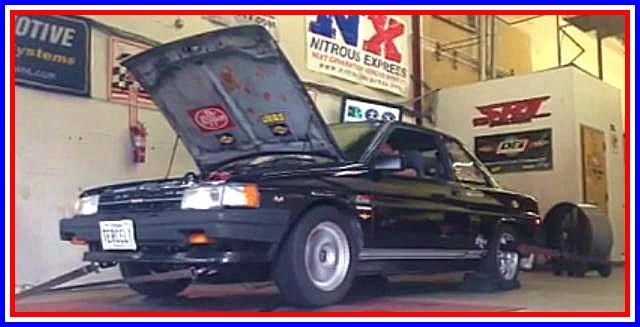 For the longest time, TERCEL1 has had an overheating problem so yesterday
(July 7th) after a suggestion from a "friend" of mine, I drove up to see
my other friend, Malibuguy, for a little FMIC alteration (separate the
FMIC from directly in front of the radiator...

Here's a few photos of the day (which seemed to go on FOREVER!)

(Again, photos are displayed in the order in which they were taken...)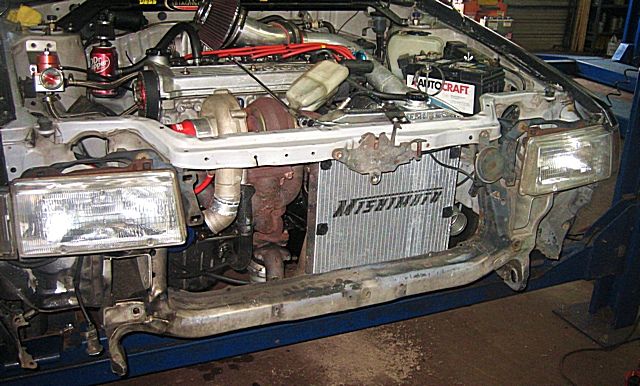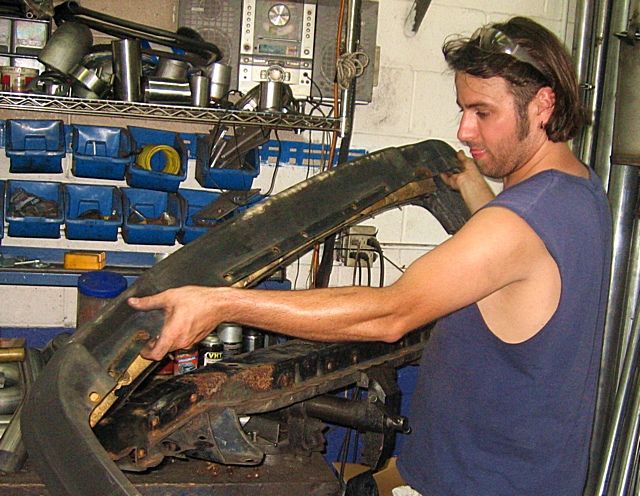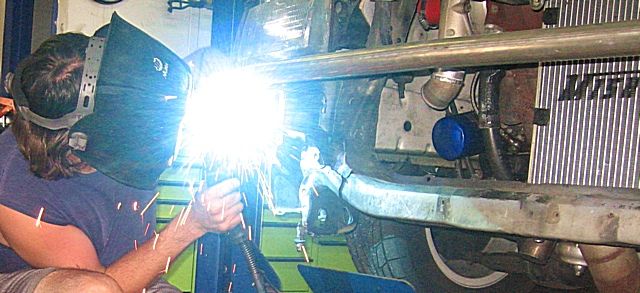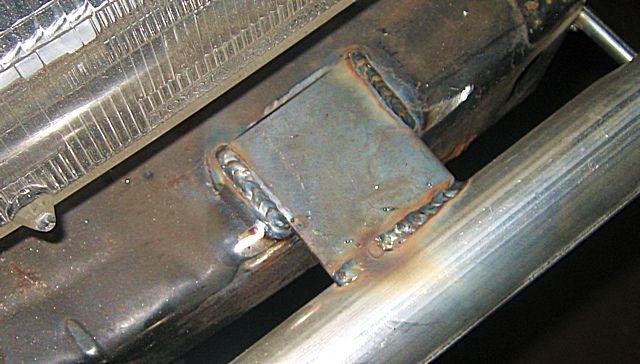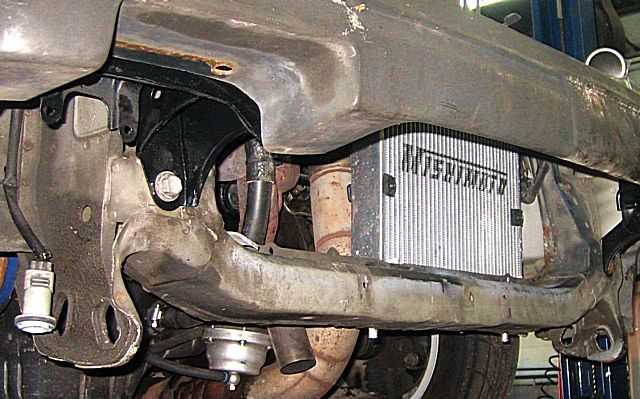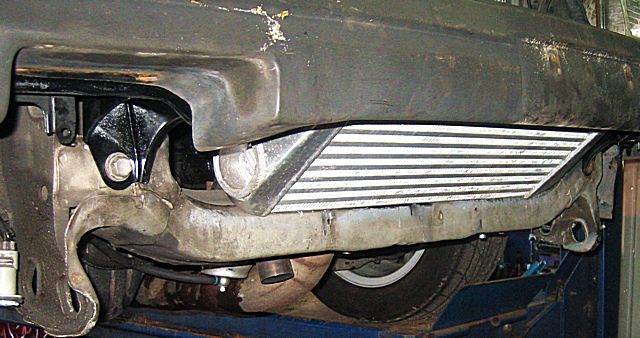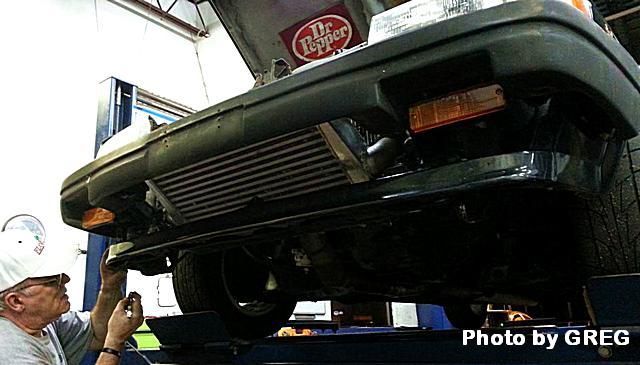 ...the next day, back home in the driveway...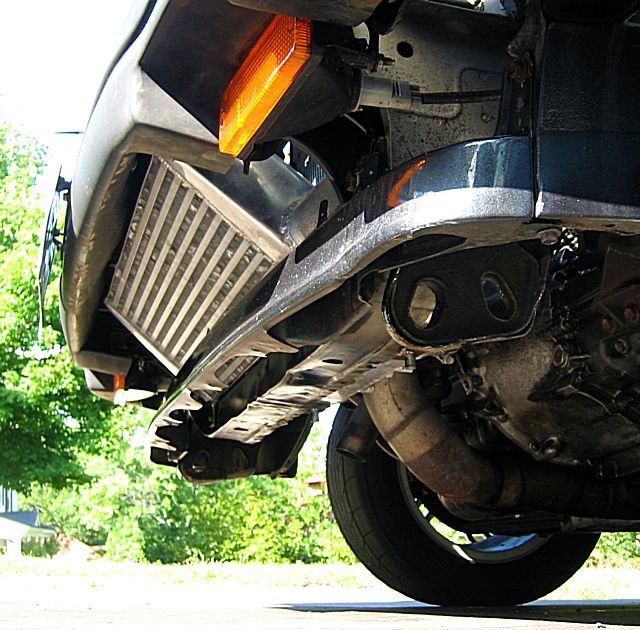 Putting the 'war paint' back on...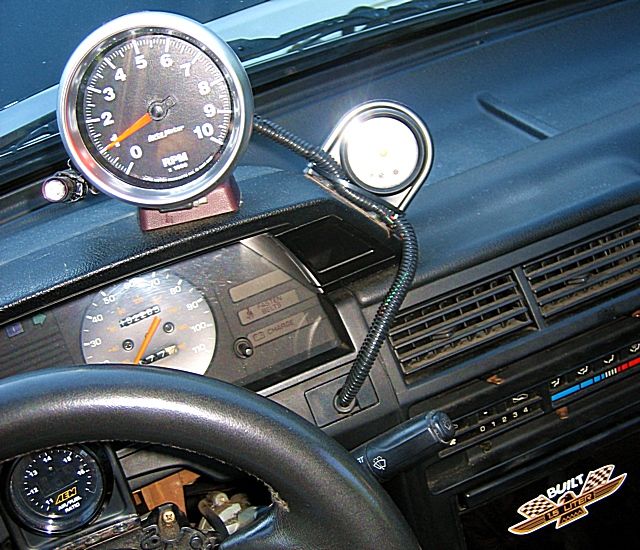 TRACK DAY #1: (First time at the track since Nov. 23rd, 2012)

It starts with the traditional pre-race McD's breakfast...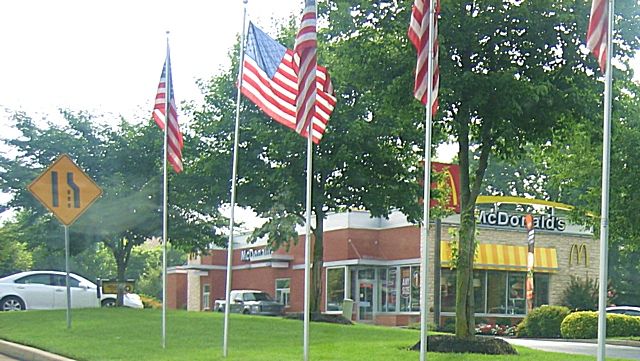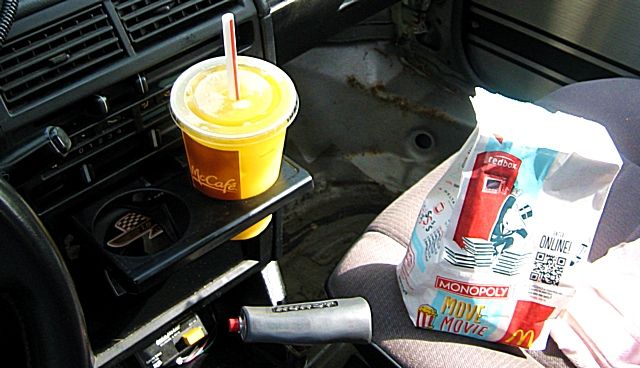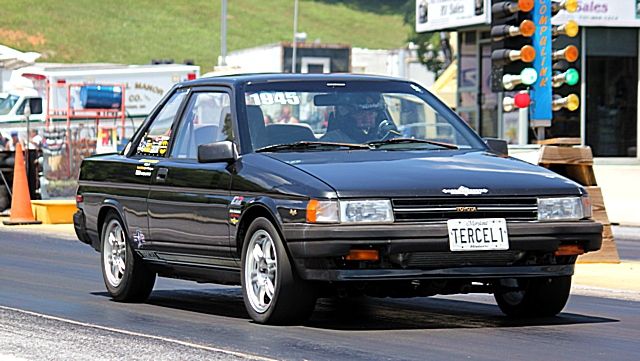 Homeward bound...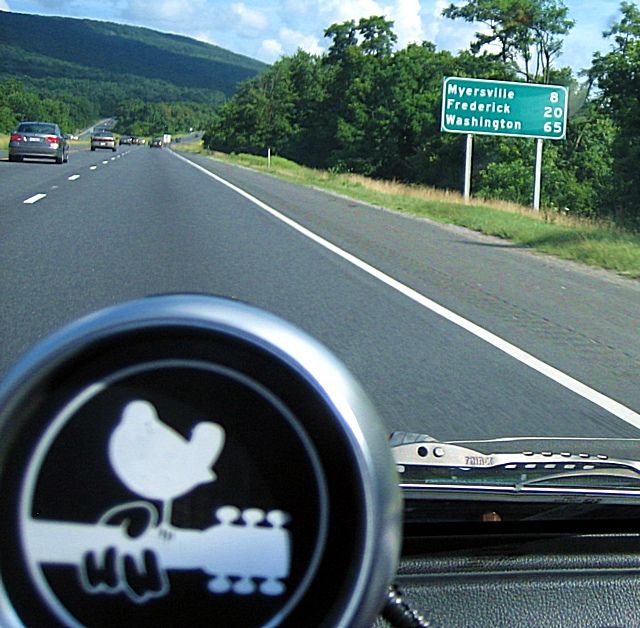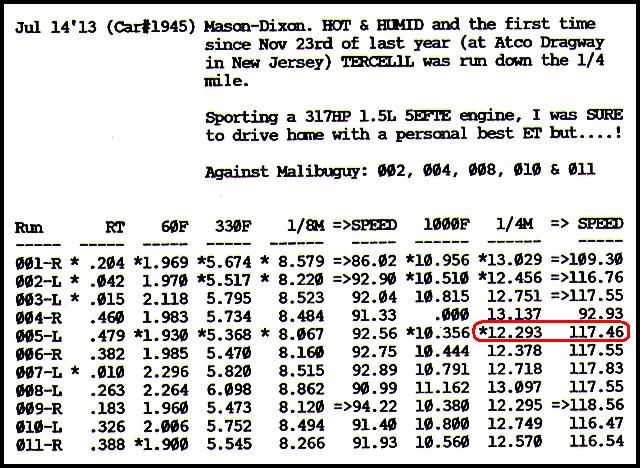 Make up your own story!



TRACK DAY #2: (NEW PERSONAL BEST!!!)

11.780 @ 118.21 MPH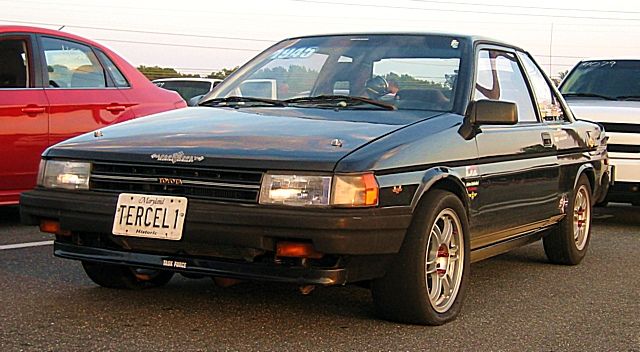 PS: Fastest pass of the evening: 121.76 mph!




A few more photos from the evening's labors:

On the way to a NEW PERSONAL BEST!!!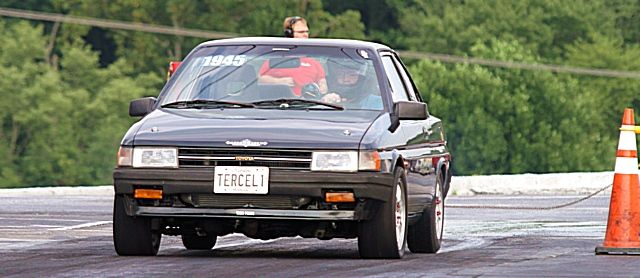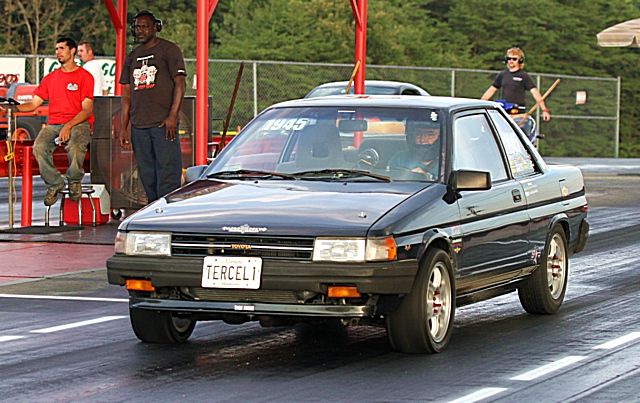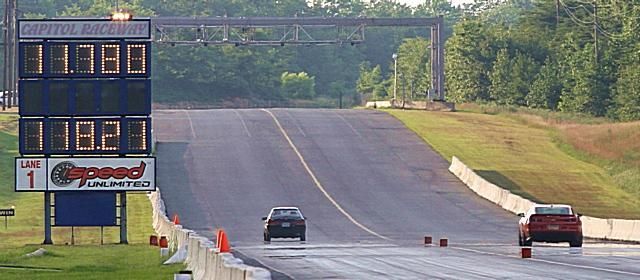 "Back up Al, down track oil down..."







TRACK DAY #3: (More SEAT TIME results)
Making up for lost time, I headed North in search of more 'seat time':





Thought for sure we'd be rained out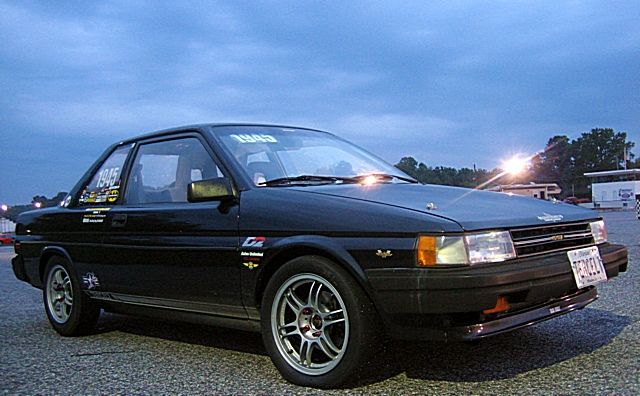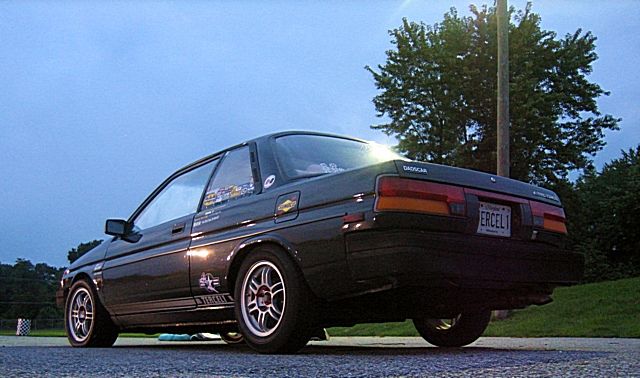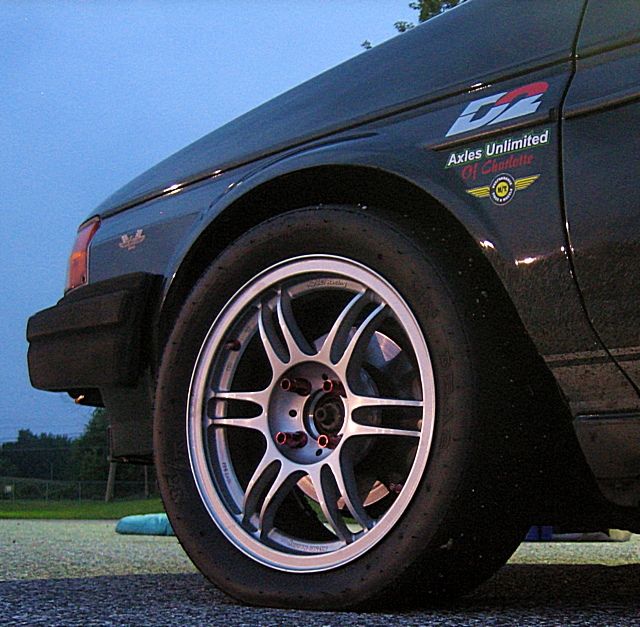 ...but when it was time to leave the land of the Rising Sun...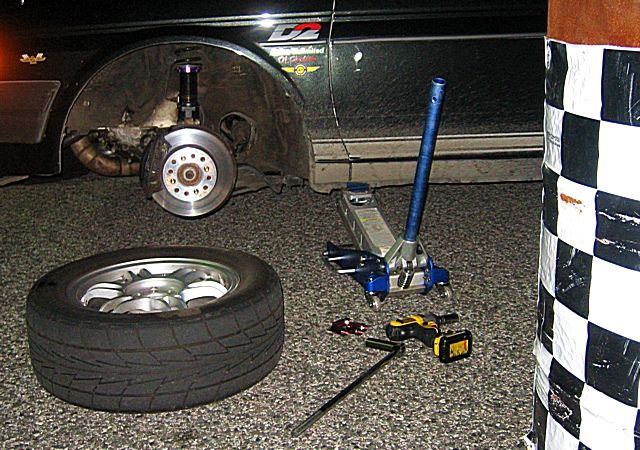 I took with me a NEW PERSONAL BEST: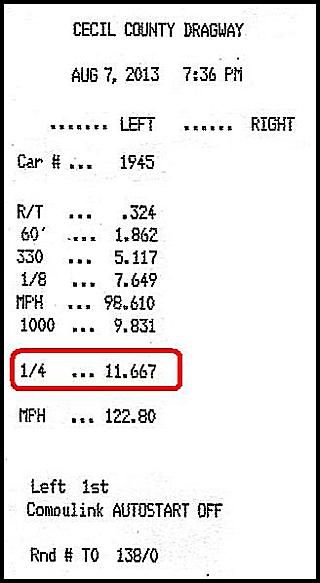 ...to keep me company on the long and winding road back home...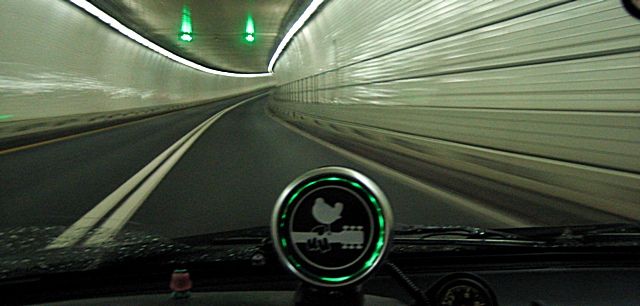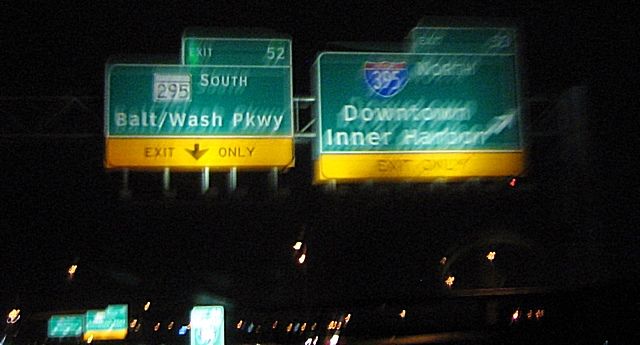 ... and here's the report card for the night's activities:






TRACK DAY #4: (...and THE HITS just keep on comin'!!!)
Snuck up to Cecil County Raceway after work today for their mid-week
test'n'tune and GAWD was it ever CROWDED!!!!

Not much to report...

Below is a shot of TERCEL1 about to get ready for the long ride home
after just FOUR crummy passes:






... the report card from the evening's efforts




Perhaps 'crummy' was a bit too harsh a word...

PS: Although I haven't really pushed the potential of TERCEL1 with
(as Denys calls my slicks) the "rubber bands", I'll be...


Last edited: