idle air control valve.
worked when removed, connector attached from old harness Just in case you need it
PN: 17630-11050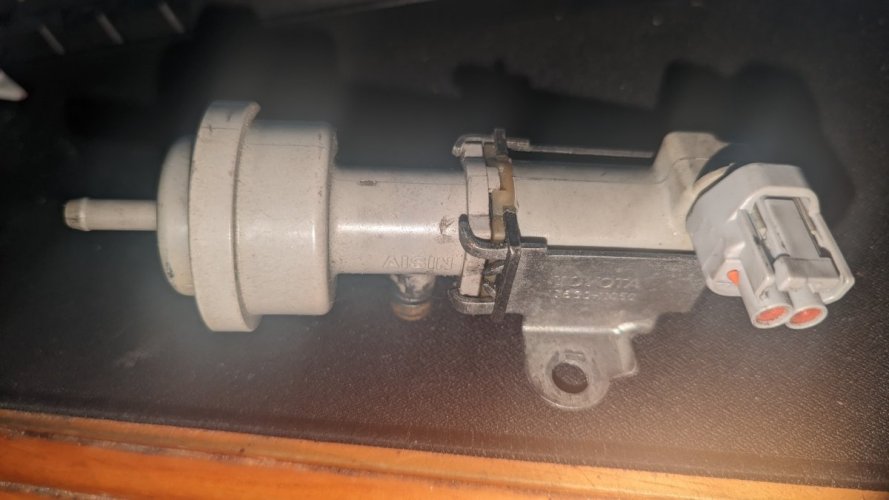 please remember, these are all 30+ years old, and can break extremely easily. it will be packed very safely. but i am not responsible should a postie yeet the fucker into a wall.
most of these fatigue over the years and the inner copper vanes will snap, out of the 2 that are inside this, one has fatigued, the other side is fine
unit has been serviced, Dirt and such removed, and put back together before storage.
75 Aud, +3%
shipping should be cheap. between 10 and 20 Aud tracked anywhere on the planet