For sale:
1994 Toyota Starlet GT Turbo (EP82)
Item Condition:
74,000 miles.
1994 plate.
TAX and MOT.
Price and price conditions:
£2895
Extra Info:
Service work
Engine overhauled in December 2006 (bill of £1064.)
New Turbo Technics CT9A turbo-charger in March 2007 (bill of £700).
CAP clutch fitted last April.
New rear discs/pads 5k miles ago.
New drivers side wheel bearing & track rod end 2k miles ago.
Oil and oil filter changed every 2500 miles (Millers XSS 10w40 and Toyota oil filter)
Cooling system flushed and replaced with Toyota Red coolant.
Platinum spark plugs.
Car has been set-up to run 1Bar on the CT9A turbo (this turbo is different to normal CT9s and has extra intake and exhaust blades). I have owned the car for just over 2 years now and it is a very enjoyable car to own! Lots of fun and super reliable! Any questions, just ask! Always warmed up/cooled down, well looked after little Starlet! Will be very sad to see it go, but fancy a change.
Bad bits
Hole in front bumper where front exit exhaust used to be.
Parking scrapes on rear bumper.
Modifications:
Engine
HKS Actuator
HKS EVC 4 Electronic boost controller setup @ 1Bar
HKS Fuel Cut Defencer
Apexi Piston Blow off Valve
Ultra Silicone Leads (red) and Platinum Plugs
Relocated air filter behind grill
Auto Fixed FMIC (heat lagged)
SPS Mild steel manifold (heat wrapped with Thermotec Cool It wrap)
Autobahn de-cat (heat wrapped with Thermotec Cool It wrap)
Blitz Nur Spec back box with baffles removed & Apexi N1 centre section (very loud!)
CAP Paddle Clutch
FSE Fuel pressure regulator and gauge set-up on dyno
MINES fuel rail adaptor
Silver catch can with twin PCV set-up
Suspenion / Handling
KYB Excel G Shocks (gas filled instead of oil filled)
Tein S Tech Lowering Springs
Optional extra Toyota 3-point rear strut brace
Panasport Pro Rally alloys
Yokohama Parada Spec II tyres on front (lots of tread)
Kumho Ecsta Sports on rear (fair amount of tread)
Interior / Exterior
Laguna splitter on front
OEM Rear spats
TC Tuning solid shifter bushes
Sabelt 4-point harness (red)
Electric mirrors
Nardi Steering wheel with 5Zigen horn button
TRD Duracon Gear knob (white)
Full Recaro interior (wear and tear on both front seats) including door cards
Pictures: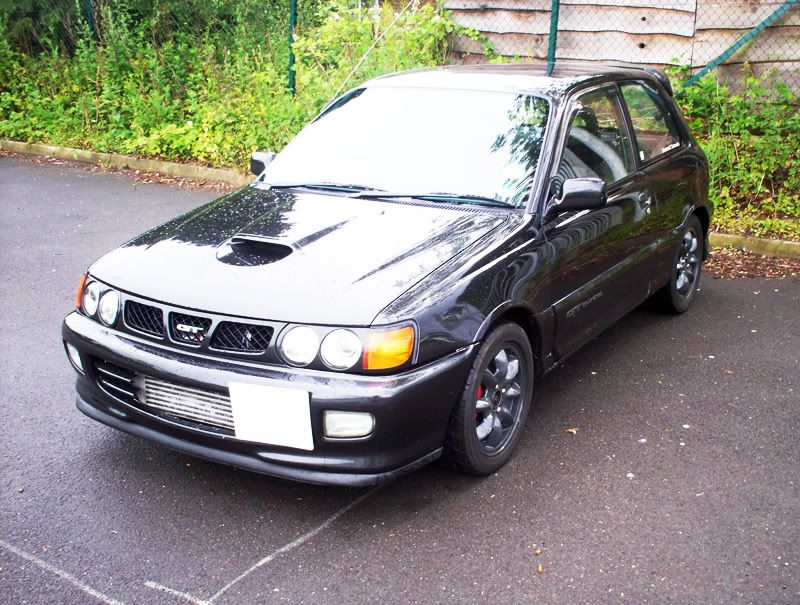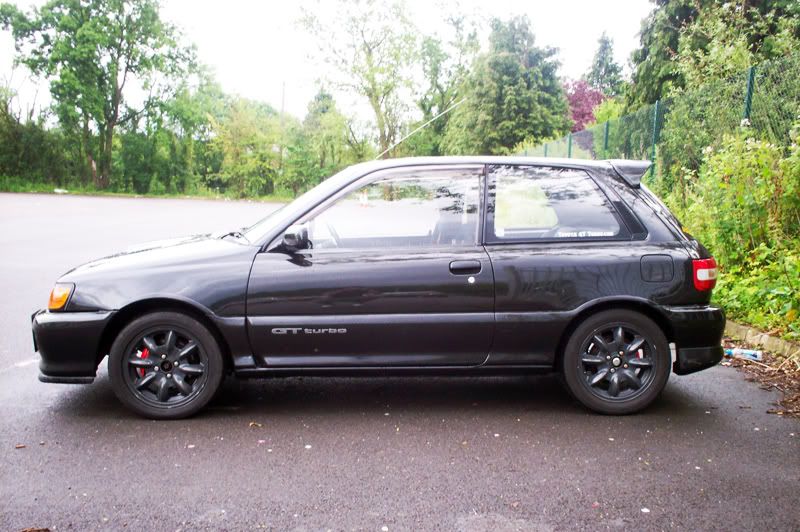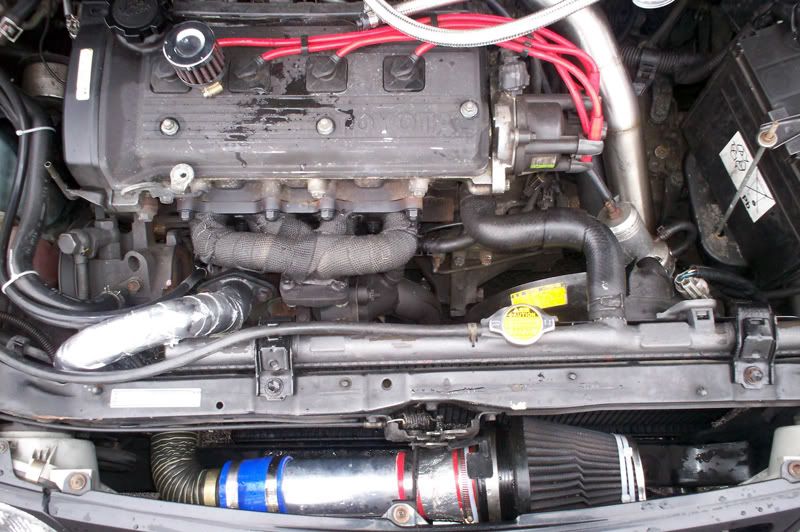 ***More pictures
here.
Contact Details:
Any questions please PM / 07799761117.
Location:
Berkshire.
Delivery & Conditions of Delivery:
Pick up.
Last edited: