hey guys..
we have our old set up from our demo car up for sale as its just collecting dust here in our work shop. it could use a good home....
the kit comes with a custom triple balbearing gt30 platform with the 76mm compressor wheel and a custom cast turbine housing and wheel for fast spool up. turbo is similar to gt3076 but this unit spools 500rpm's sooner than the garrett due to the custom turbine side. rated at 350whp...this turbo already made 320whp on our car with 92 octane@ 1.7 bar. full boost is 4800-5000rpm on stock head..you can drop this figure depending on the head work and compression you are running. this kit has covered maybe 2500km's and comes with...
ballbearing turbo / ms godzilla manifold/ downpipe/ additional side exit exhaust/ tial 38mm waste gate/ screamer / turbo-fmic hot pipe / oil-water lines / silicone hoses,clips,nuts & bolts needed for installation.
price -- $2200/1333gbp+paypal
price -- $1950/1181gbp+paypal (without tial waste gate)
price includes delivery...some of you may already have a tial waste gate...so i've given a price with or without the waste gate...
here are some pics...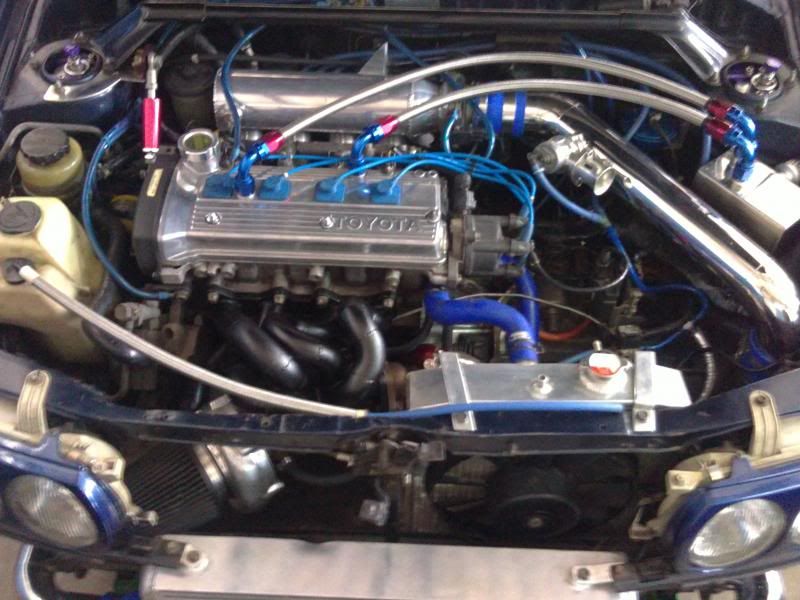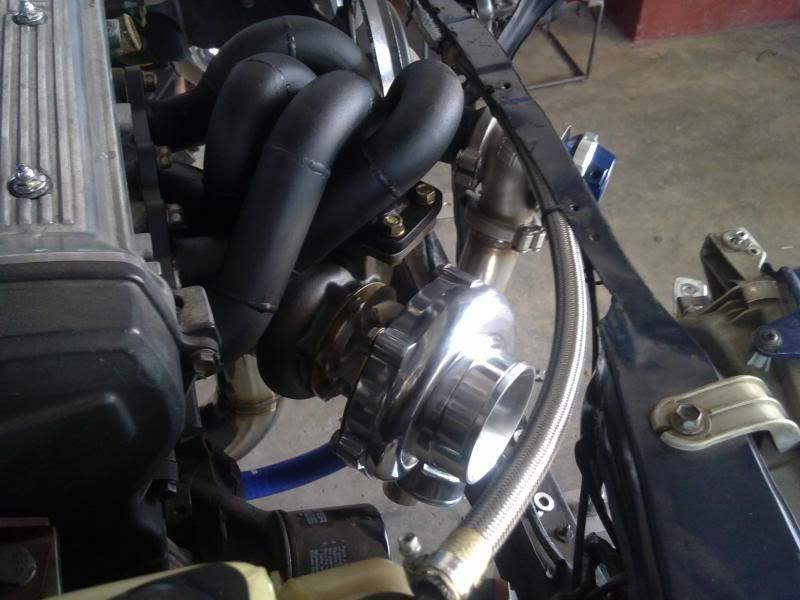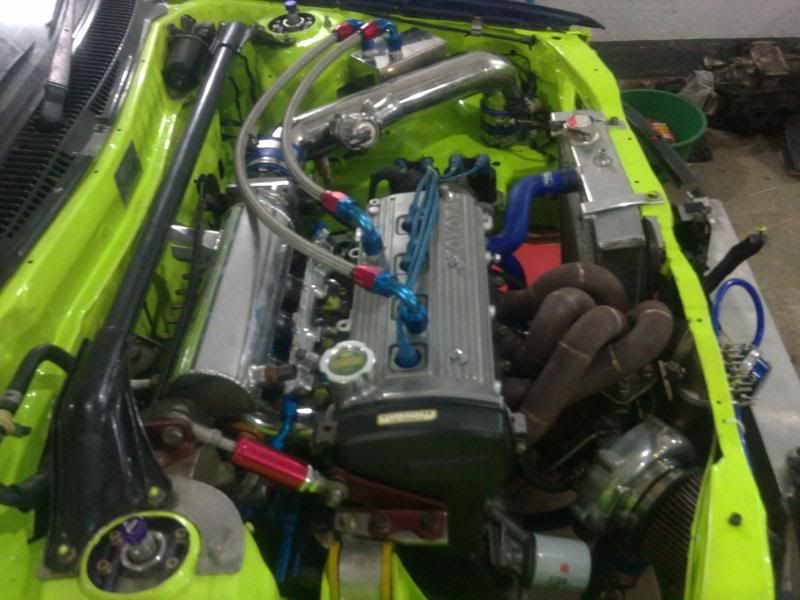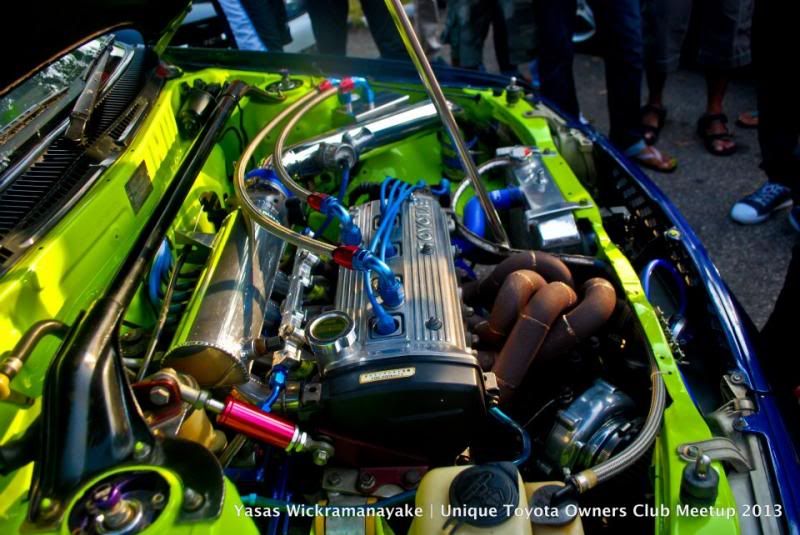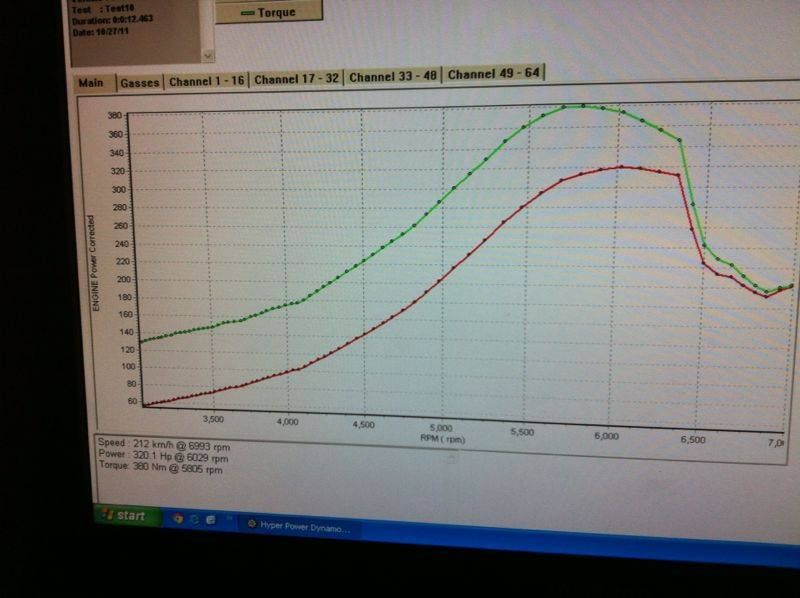 the manifold will come re-painted and all the other bits will be polished up..so everything will look brand new guys...
PM or email me on
wickedep@yahoo.com
if anyone is interested...
thanks..
sacha
Last edited: