For sale: 99 Glanza
Item Condition: Very good
Price and price conditions: 6500 pound
Extra Info:throwing this out there which kinda saddens me but its lying up too which is a bit of a waste. Its been lying up a good while and the new tax laws have it declared off the road so its not been brought for spins anymore. If I can get right storage for it soon things might change though need to sort something for it.
Probably gonna get some stick over the asking price but imo you wont build a Starlet that has the same type of work done for less. Everything was bought pretty much new and if something broke it got replaced with something better. I know you dont get your money back for what you spent on modifying a car but if I asked for what I've spent you'd die laughing. I know I could break it to get a lot more but Id rather it stayed in one piece and I cant break it from where I am.
ENGINE/PERFORMANCE
Block Bored 0.5mm and decked
Notched to clear steel Rods
Head Skimmed
Valves Re-Seated - 3 Angle Vavle Seats
Wiseco 74.5mm Pistons, 10cc Dish
Scat Rods
ACL Bearings
ARP headbolts
1.2mm ZEP Head Gasket
Zisco mani and down pipe
Tial external wastgate
Braided oil and waterlines
ihi vf34 turbo bought new
KAKIMOTO R exhaust
Powerflex exhaust mounts
Powerflex engine mounts
APEXi 1.3 bar Rad cap
HKS mushroom filter
HKS Oil catch tank
HKS Oil filler cap
Golpher aluminium rad
Spal slimline fan
HDI FMIC
MAGNECORE HT 8mm Plug leads
NGK Range 8 Iridium plugs
Trust blacktop TYPE S BOV
WALBRO 255 L/H Fuel Pump
SPS clear belt cover
Trust oil cooler and remote oil filter relocation kit
Eletronics
Haltech sprint 500 standalone
Field one touch harness
Nissan Skyline GTR tps
Aem wideband also wired to the standalone
Trust 3 bar map sensor
Sard 550cc injectors sequentially setup
APEXi boost gauge
No name oil temp/pressure gauges
Water temp gauges
APEXi AVCR black edition
APEXi Auto Timer Turbo timer
DRIVETRAIN
Factory lsd box
Exedy clutch kit
SPS short shifter
HANDLING/CHASSIS
Meister zeta R coilovers
BRIDGESTONE potenza Tyres
OEM Rear Strut
Zep c-pillar bar
Whiteline 22mm front arb
Whiteline panhard rod
Whiteline adjustable rear arb
Whiteline ALK
TMD rear beam poly bushes
Cusco lower arm brace
Anodized red BMS
HEL braided brake lines
3g Grooved discs
STYLING/BODY
Genuine VARIS bumper
Genuine ZEP Racing skirts custom modified to align with front bumper
Genuine VARIS spoiler
GLANZA S BONNET
OEM MID SPOILER
OEM REAR SPLITTER
Phillips 6k HID HEADLIGHTS
Custom carbon splitter diffuser
Full respray in a custom version of 040 super white
skirts and rear splitter molded on
arches rolled and flared
Door lines deleted
Antenna deleted
Flushed Bootlid
undersealed with shtuz
New lights and fogs
Reflect rear lights
INTERIOR.
RECARO seats
MOMO coarse knob
MOMO pedal
TYPE R steering wheel
Quick release boss
JVC dvd headunit
PIONEER 6x9's
PIONEER 10cm
NOKIA HANDSFREE
HKS HARNESS PADS
Indigo dials
Factory armrest
TRD clock surround
TRD radio surround and window switches
It has no tax or test as its been sitting up since 2012.
Pictures: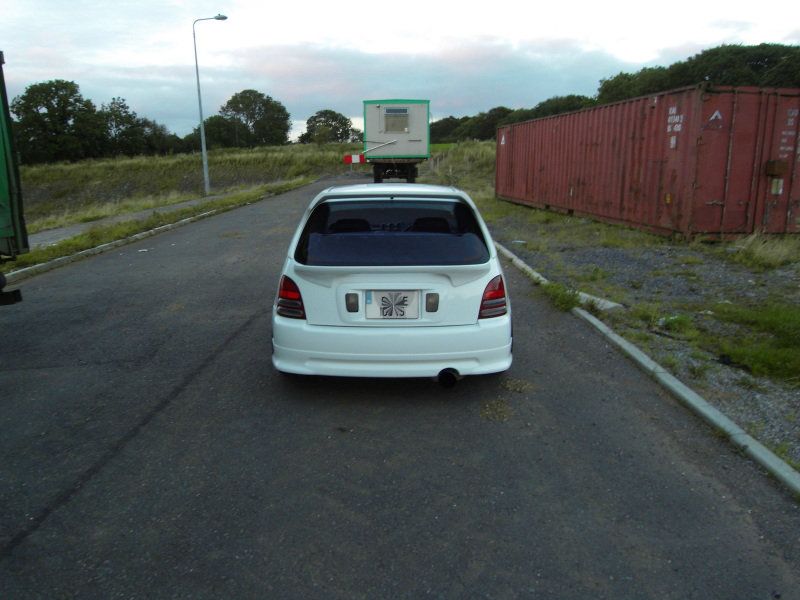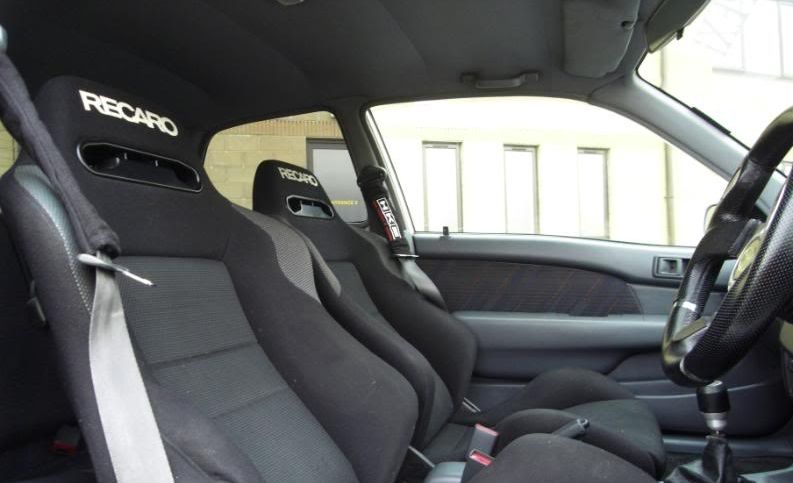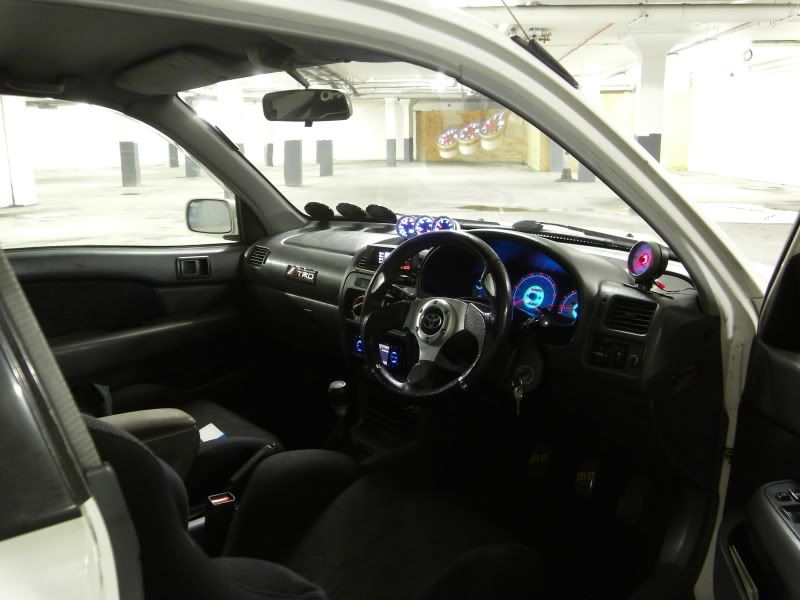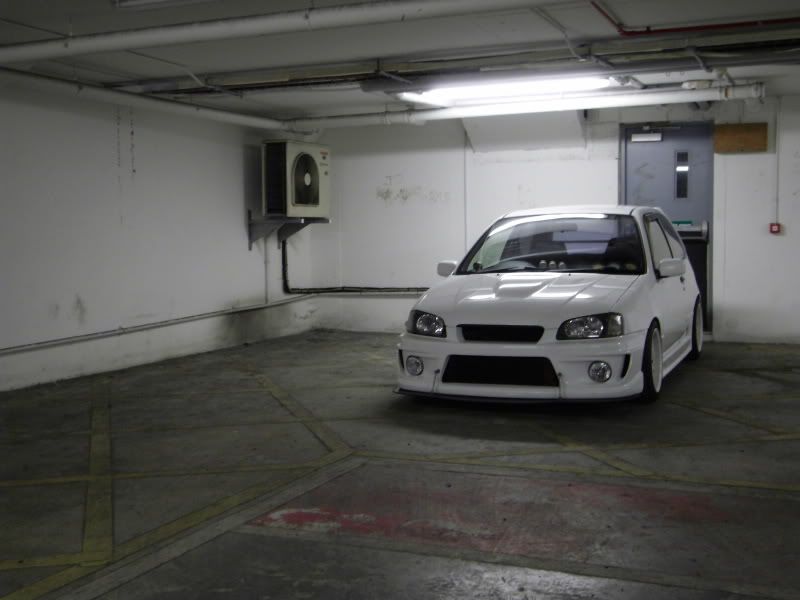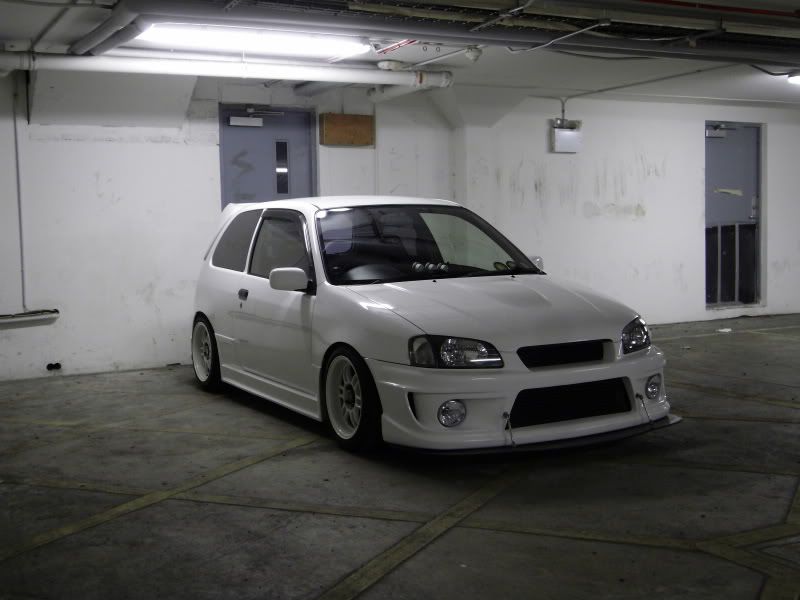 Contact Details
m or message on here
Location:Sligo Ireland
Delivery & Conditions of Delivery
ick up
Feel free to ask for any more details I'll be happy to give them.
Last edited: