all right lads,
as some of you may know we've been working on a replacement for our GT28R kit for a while now. we would love to announce the release of our new wickedEP Racing Godzilla kit. the kit will flow enough to give you 350whp on a fully built 4E and roughly 375whp on a full built 5E set up. the kit includes...
*321 equal length manifold
*Tial 38mm external wastegate
*Screamer pipe for external wastegate
*WEPR complete custom garrett hybrid ball-bearing turbo with anti surge compressor housing and custom bearing cartridge good for turbo's max efficient boost of 2.5bar boost
*Downpipe with two lambda bungs
*Universal turbo to fmic pipe with silicone 3ply hoses/ stainless high torque clips
*All oil feed/return and water feed lines
*All nuts/bolts/gaskets needed for installation
KIT PRICE
--
$3300USD shipped (2290GBP)
As mentioned above..the kit fits with stock single core radiator (depending on turbine housing option) and does not require the removal of the a/c compressor thus allowing the user to retain air-conditioning. our Godzilla kit was developed with the serious drag racer in mind. hence, to get the maximum potential out of this kit you would require a fully built engine(including all appropriate head/cam work) complete with programmable Efi.
On our test car, completely standard 4e motor with just fmic and full exhaust, this set up made 1.0bar@4900rpm on 3rd gear. with the right head/cams/tuning..you can drop this figure down by atleast 200-300rpm. As-is ,our set up is faster spooling than the garrett gt2876r..but capable of much more power.
Higher power figures are more than possible..just depends on how aggressive you go with your cylinder head work and tuning.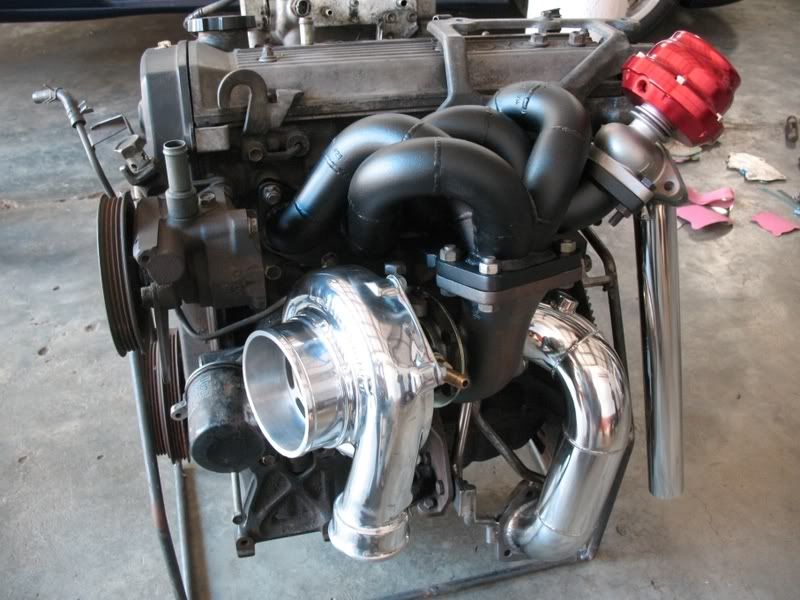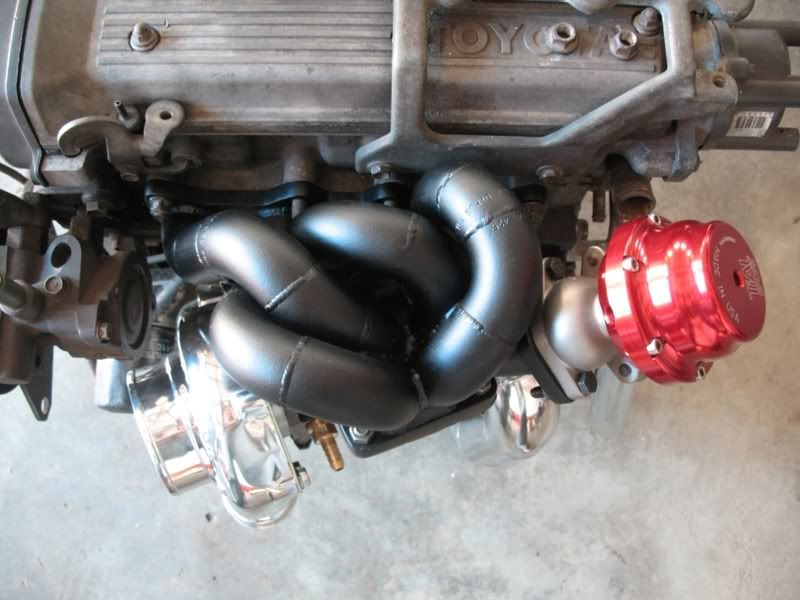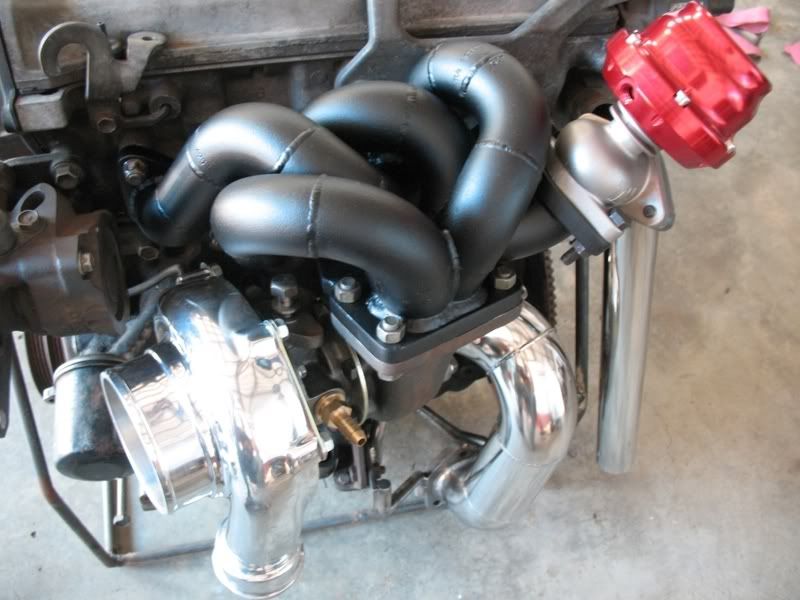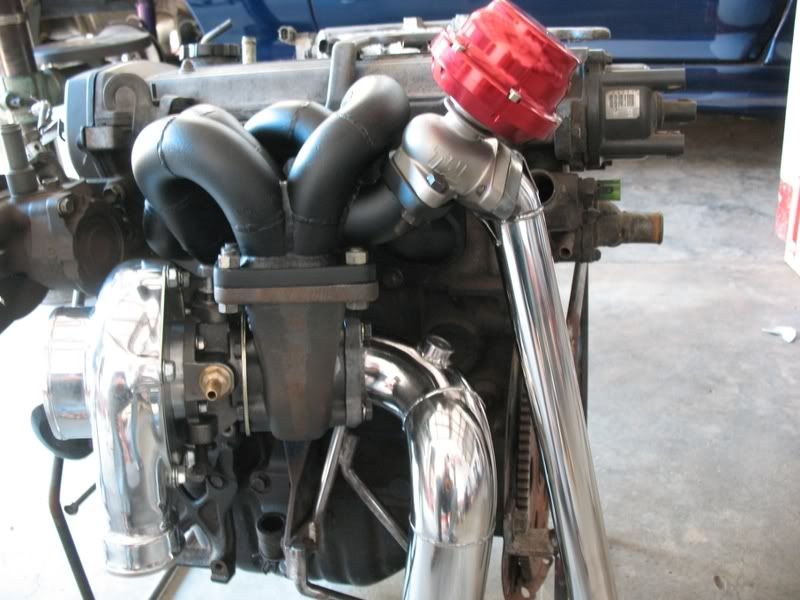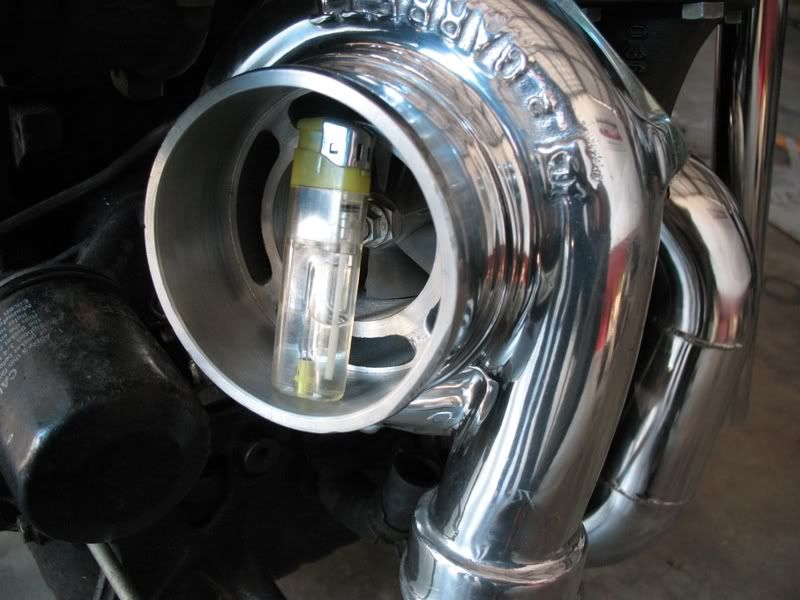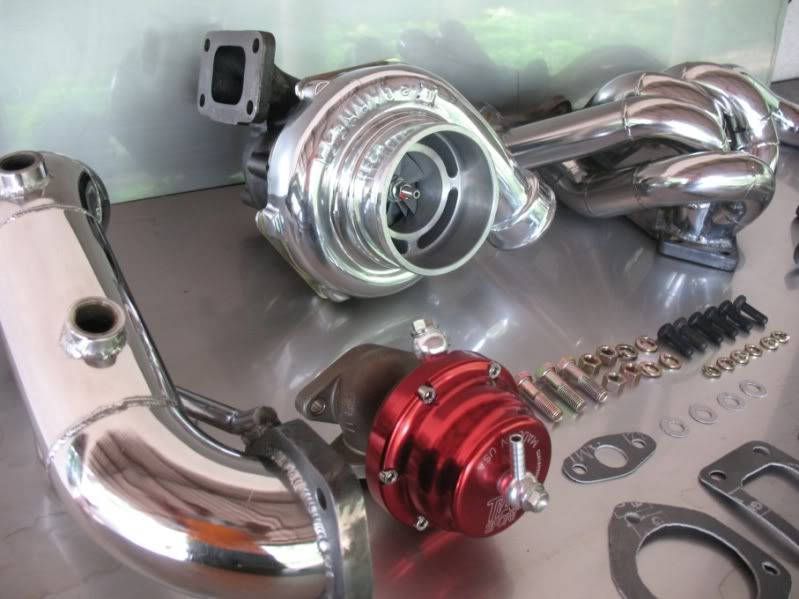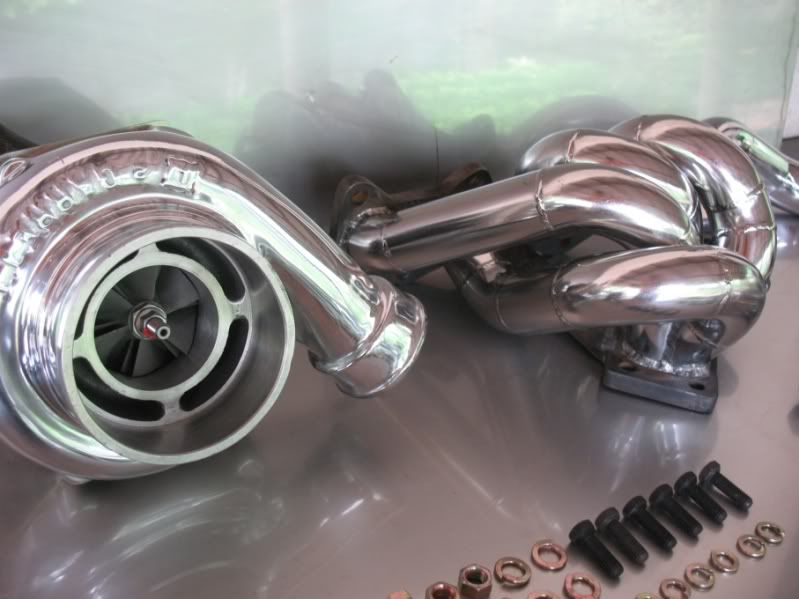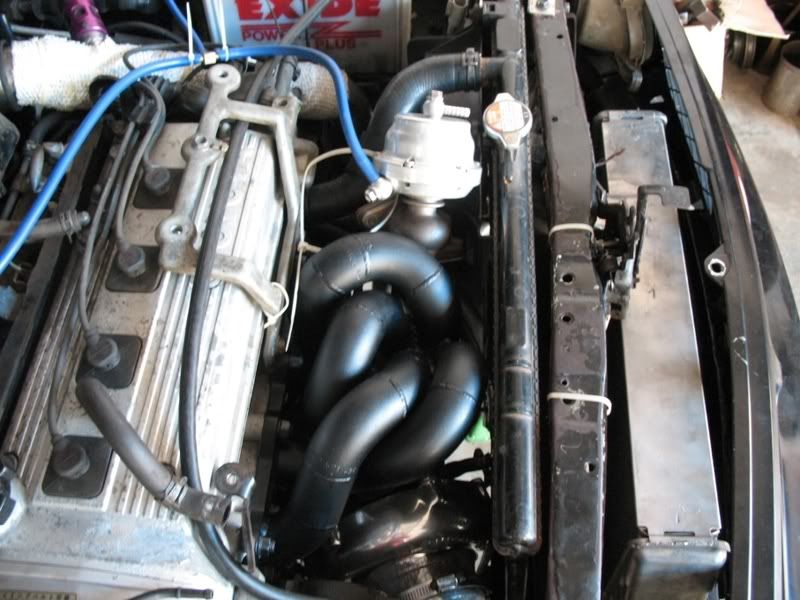 here is our turbo next to the garrett GT2876R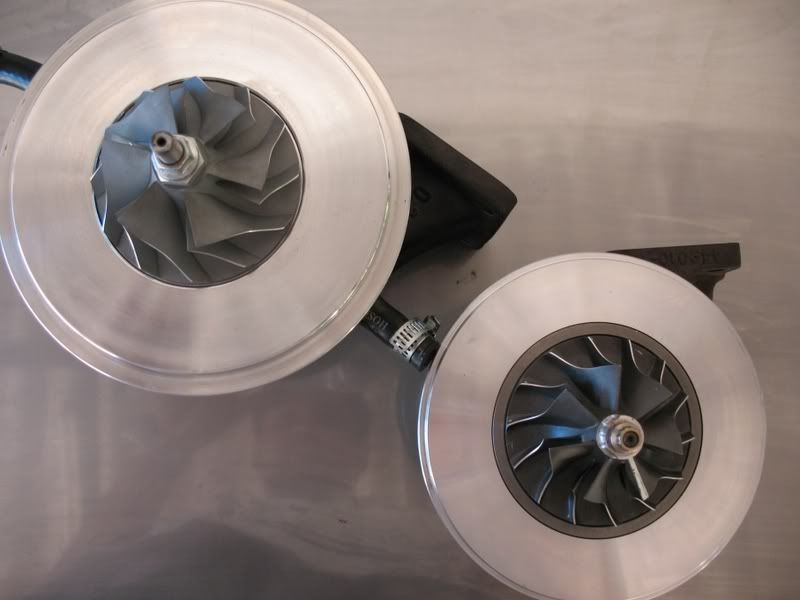 ***Please note a mild steel manifold version was used for the pics of the kit fitted. a stainless 321 grade manifold is offered with the kit.
You are getting nothing but the best with this kit lads. every little thing has been put together with the best possible components. a lot of work has gone into every aspect of this turbo kit to say the least. the kit has not been dyno'd yet lads. but with the information i have provided you with..its pretty plain to see what the whole kit is capable of. i hope to have some results for you lads soon when i can though. if there's any other questions you would like answered...just post em' up. many thanks...
sacha
wickedEP Racing
Last edited: