Started a little work on a local car and felt it was worth a thread. Especially for any NA owners thinking of a turbo conversion. It's always nice to get some ideas and feedback too so here we go.
----------------------------​
Righto, the game kicked off on Saturday night. Phil (Nanglebadger) has owned and evolved this EP over the space of several years. The next logical step is more power so a 4EFTE transplant has been on the cards for some time.
Think we started around 9pm and finished 2am. This first leg involved:
Removed bonnet
Removed bumper
Disconnected loom
Removed radiator
Removed manifolds
Disconnected fuel system
Disconnected PAS
Disconnected gear cables/speedo cable
Proof he isn't just on the sidelines with his poms poms:
The TT covers were launched across the garage in jest..
Once we realised Phil had forgotten his locking wheel nut we hit the beers and cracked out the guitars. I
think
bedtime was after 4am..
Nextmorning after Phil had finished throwing up we set about removing the ECU and wiring loom and waited on his brother Mark bringing the locking wheel nut.
Finally this arrived and the boys headed off home. I bet that was a long journey for the other half of Tenacious UKTGTSTC. :lol:
I had a few things to attend to Sunday afternoon but work resumed around half six. It was time to rip the 4EFE out of it's home for the last 13 years. So:
Wheels off (carefully)
Driveshafts removed
Engine mounts removed
Engine GTFO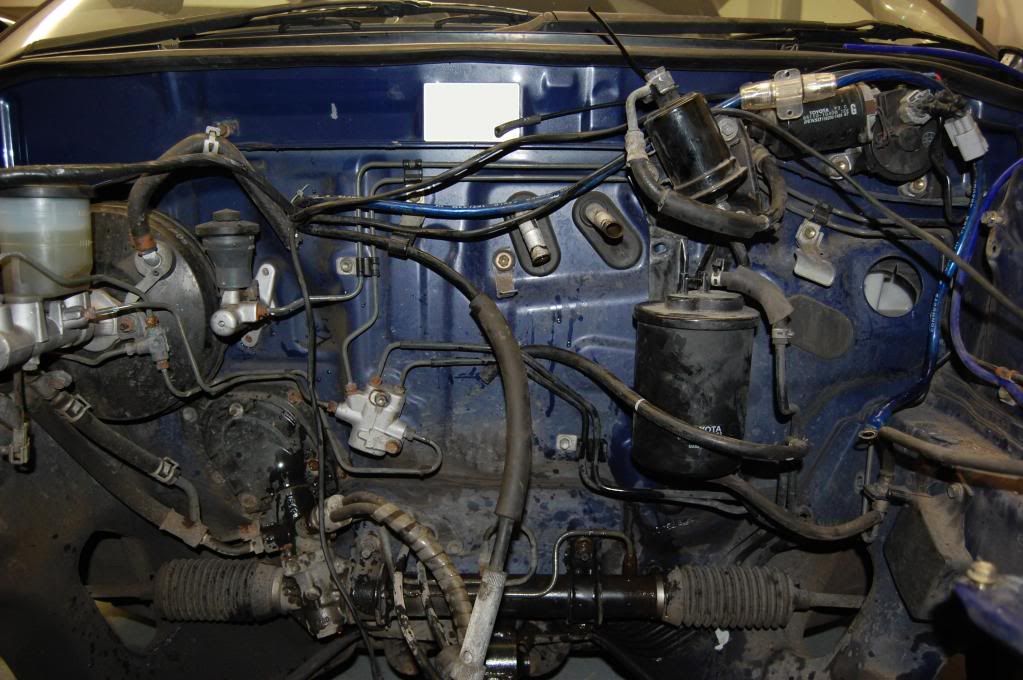 Our wiring guru (aka WeeJohn) arrived with Ted around nine and had a good gander through the wiring harnesses. This is where I learned something for any conversion-hunters. If your ECU has two plugs like Phil's then the two plug GT looms are easier to use. If you have a later three plug (think the SR's are like this) the three plug Glanza loom should be better suited. This should make life a little easier for your spark monkey.
Thankfully I had quadlamp and squarelamp GT looms here so the wiring is away to be sorted. We hope to see the finished loom inside a week. Before then I'd like to have the bay cleaned, exhaust hung, pump swapped and 4EFTE sitting in place waiting.
As she sits at the minute: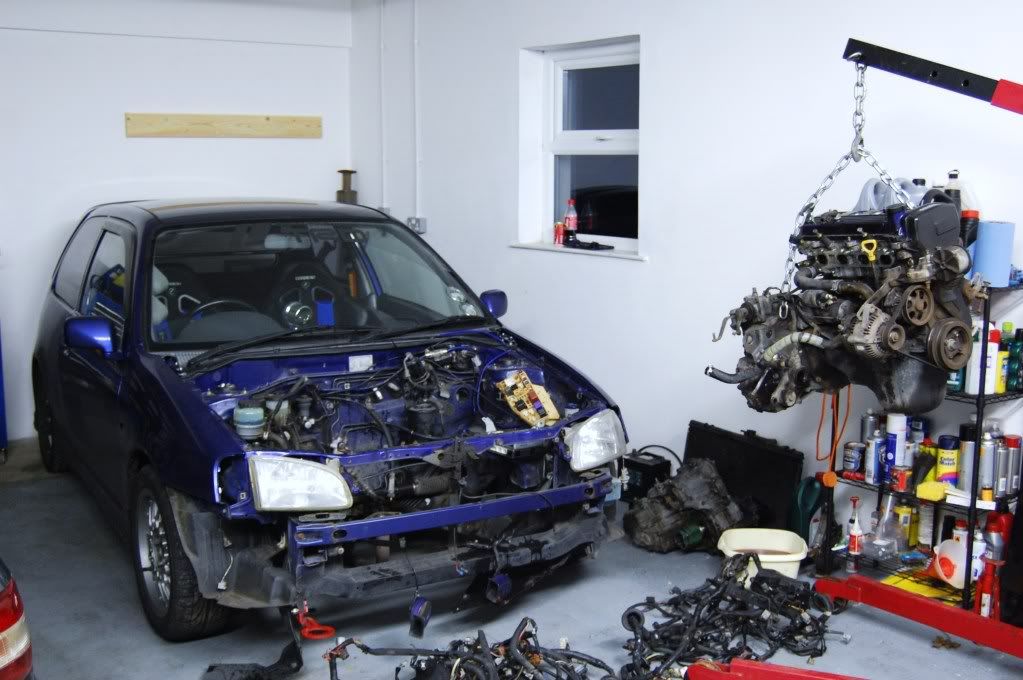 So that concludes the story so far. I'll keep the progress updated as it happens.
Jay